~ February & March Newsletter

(Para ir a la versión castellano desplázate al Rincón Latino situado al final de la página.)

(Photo by Jaya)
In this newsletter
~ News
~ The Theme for Reflection, by Jaya
~ A Poem
~ Interesting Links
~ Photos
~ Upcoming Events
~ Rincón Latino
~ News

Time for change…
Dear friends,
With the intention of honoring life's flow, we are happy to announce that now when entering opendharma.org you will find a way to get to Jaya's or Gemma's new web pages.
Open Dharma's site will remain active and you will be able to continue seeing Gemma's and Jaya's upcoming events, as well as have access to all the resources that are on the web. Gemma writes, "with lots of joy, I invite you to enter my new home, which is also your home:
gemmapolopujol.com
". Jaya has made new and familiar resources more accessible on her new website:
jayaashmore.org
Ten years ago Benoitji proposed the idea of this newsletter, and by November 2017 we sent out the first one. Now a trove of collective inspirations, it has been a community experience for many. We would especially like to thank Jessica Kerwin Jenkins--your mind-blowing dedication, patience, kindness and skill have given made the newsletter possible. Now this newsletter is branching into two new distinct newsletters, one each from Jaya and Gemma--from next time onwards.
About Dharmaloca
Dharmaloca, Open Dharma's eco-hermitage located in the mountains of Montsant, Tarragona, Spain, has
also a new website
, and Gemma will continue being the coordinator of this paradise offered for self-retreats and small group retreats in deep connection to wild nature. Both Jaya and Gemma will keep offering small group retreats there. And our new Dharmaloca manager, Milton will soon have his home there to welcome you.
Interviews

Jaya offers one-to-one meetings via Skype--many times available now after many weeks: sign up on
opendharma.appointy.com
10-15 minutes or 25-30 minutes both on a donation basis, with a suggested donation of 25-70 euros for the half-hour sessions. Please feel welcome no matter what your financial situation, and please consider giving a donation if you cancel 24 hours or less before an appointment.
Questions: interviews(@)
opendharma.org
Note From Gemma
I want to express my deep gratitude to all the support I have been receiving from you through donations and through words and loving-kindness.
Finally my uterus surgery was on February 2
nd
and it went really well.
Thank you very much also for this 15 years of offering through Open Dharma. We are all a family changing and being transformed by love, what a beautiful adventure this life!
Radio Dharma
Jaya will broadcast half-hour radio dharma talks on
17 February
at noon (Indian time, GMT+5.5) & on
6 March
at noon (Indian time, GMT+5.5).
blogtalkradio.com/opendharma
.
You can call in live to ask questions or to share your experience.
News about the Sattal retreats with Jaya in March and April!
We are happy to change to a partially donation system for payment of the retreats! Participants will pay the ashram directly for their room and stay as well as the registration deposit. All the other considerable costs, including teacher and manager room and food, will be offered on the basis of generosity. If you'd like to support this move, please donate to donationsUSA(@)opendharma.org and include the message "Sattal support." If all goes well, we would like to offer next year's Tiru retreats the same way.
A Small Offering
Jaya is offering, on a donation basis, a set of recent talks and meditations to use for self-retreat. People who are interested can email
shahar@opendharma.org
Mindfulness in Arabic
Some in the sangha may be interested to participate with ToWo, a volunteer-based group comprised of women from different faiths, that is working passionately towards launching
Mindfulness in Arabic
, an online project consisting of a full 8 week mindfulness course in the Arabic language that will be made available freely.
The organizers write: "The violent situation in the Middle East and the outpouring of displaced people and refugees from Syria and the Arab countries are a strong call to create Mindfulness meditations in Arabic. Refugee Aid workers in Turkey, Palestinian women in the West Bank, Druze women in the Galilee, German refugee counselors, and social workers in Israel have all insisted that Mindfulness practices like this are imperative in Arabic.
A volunteer-based group comprised of women from different faiths, ToWo works in coed groups with Syrians and other refugees. The project is based on the basic premise that trauma robs us of the present moment, and healing occurs in the present body-mind. The first meditations are already being shared with the social workers working with wounded Syrians in a hospital setting."
To learn more about the crowdfunding campaign to support this project, or to connect with ToWo, find more details on the Facebook page and on the ToWo blog,
---
~ The Theme for Reflection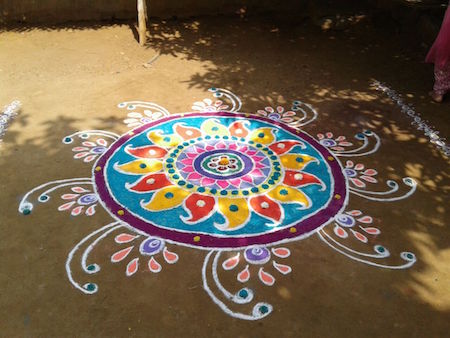 Raising the Bar

"Raising the bar"
When a high jumper can jump over a bar 1.75 meters high, without touching it, then she puts the bar at 1.76 meters and tries jumping over it. If she misses at 1.6 meters, she doesn't make that her goal.

I wonder if we human beings have heard so much bad news that we have come to expect no more of ourselves than the worst.
I wonder. All those things we keep failing at--power, wealth, sex, communication, food, medicine--I wonder about "raising the bar" exactly

there.
I wonder about not just doing less badly at these things. Nor imitating successes. Not hope of purity or perfection. But failure need not become our goal.
But where has beauty come through, and can we know our potential without feeling bad
about ourselves when we fail?
I like how Gautam Buddha redefines nobility--not social class but human quality--and how Stephen Batchelor points out that "noble" truths and practices are actually "ennobling." I wonder about letting failure ennoble us--staying imperfect and human, but therefore also making a bigger leap,

beyond

success or perfection, beyond measure.

It is cool these areas are impossible to perfect. Even noble and ennobling power like creativity destroys something--paint on canvas, chair cut from a tree. Even the best words are inexact. Food requires death. And medicine cannot cure death. We will continually fail; perfectionism cannot take over here. That absence of right and wrong will keep training us--to discover another upliftment, another energy that can lift us up.

Yet. When the Harvard men's soccer team was criticized for sexism recently, someone said we should all get over the "sob story" and accept how testosterone affects men. Poor men just can't handle their hormones? True, it is challenging to live with body chemistry, with sexuality.
And. Let's dare to ask more of all us, from children to elders. Let's raise the bar. Let's jump.

So, first of all, we can ask: what is uplifting?
What lifts us up even when our hearts feel heavy?
What is light enough to lift what is heavy? Or what is deep enough to rise?

And also: what makes things heavy?
What is the actual mechanism: first there is the hearing, seeing, thinking--about an act of aggression, for example. How do we then move to feeling weighed down? Perhaps it is precisely in our reaction where we can find leverage to rise rather than slump.

What helps us

not react to aggression with aggression--not to fall to the lowest common denominator?

We have all felt the pull into "the disease of the mind--...to set up what you like against what you dislike." Zen ancestor Seng-Tsan in

Verses on Faith Mind

says, "The great way is not difficult," except for this disease. And yet "When you try to stop activity to achieve quietude, your very effort fills you with activity." On the retreat at the former prison camp last May, someone reacted sharply when interrupted, and then apologized: "The line between oppressed and oppressor is very thin."

It is easy to get excited around being "against" almost anything. Being "against" anything--even against aggression--simply closes down our humanness and gets us acting from our worst. Even in Dharma circles, it is tempting to get people's attention by talking about suffering.

But are we really bringing out people's best attention, or are we getting stuck in the alarm system?
Can we shift towards attracting and sustaining ennobling attention?

Being "for" may be better than being "against," but it can also contain a subtle "against-ness." Being "for" may not be a high enough bar. The challenge is and has always been to find a gravity-pull that is deeper and quieter than "for" and "against." A gravity towards openness. It takes a lot of preparation, spontaneity, and openness to feel the attraction of a whisper in a room full of shouts. In the past, religions talked about trust as our opener. One of my teachers says our modern culture of skepticism leaves most of us unable to trust; therefore it is courage that helps us dare to open. But what else could help us open to feel and respond to an ennobling attraction?

"There's ...a tradition that God is beautiful and loves beauty," says Rami Nashashibi with the Inner-City Muslim Action Network in Chicago. A Palestinian-American, he uses graffiti, calligraphy, and hip-hop in his work as a healing force on the South Side of Chicago.*
The group's acronym IMAN,

faith

in Arabic, also, funny enough, means

magnet

in Spanish--and I am interested in the magnetic pull that opens a human being, and how differently a human being thinks and acts when open. Is

beauty

an experience of this magnetic pull to open?

What makes up our experience of beauty? What happens in your body, and in your being? Maybe connect with a landscape or a painting. What do you notice?

I notice opening.
I notice a spreading and settling.
Horizon.
Flow, exchange, surprise, smile.
Juice.
And awe: which I experience as being humble and vast. Grateful to be small; bemused and delighted that the small also participates in something greater. Awe is like the typical childhood fantasy that "these are not my real parents; I am really a prince or princess." Except that in awe, our "true parents" are way better than queens and kings in a palace. Noble, yes. And

in

everything, like gentle eyes opening everywhere.
A welcoming and a wink in everything.
Awe is settling into our true nature, our openness meeting the openness of everything.

When something opens in a human being, how much flows through and ennobles:: how much creativity through the mind, how much love through the heart, how much energy through the body, how much space in the seeing and sensing of ourselves and the world.

If we dare to invoke

beauty

in our areas of failure--power, wealth, sex, etc.--we raise the bar, and can leap without getting heavy. I'd like to jump into 5 human challenges located by the 5 Buddhist "precepts"---which are not vows to be perfect, but acknowledgement that we can "set our feet on the path towards refraining from" different forms of aggression. And then, of course, we will jump beyond "refraining from the negative"-- what beauty emerges only by getting nobly messy right here?

The 1st precept, to refrain from destroying life, addresses power. Befriending vulnerability and power, we find

creativity: gestures extend fully like a dancer's arm. (Please take the guitar out of the closet.) We can share access, skills and esteem--teach job interview "power dressing" and admire the power of the unnoticed. Meeting beauty in the tender power inside ourselves, we can open to

care

and sustain life. Acknowledging fear and care, we can observe when fear knots care into control. And then be moved by care.

The 2nd precept--"not to take what is not given"--addresses wealth. Someone I know adopted this practice after casually eating cookies left in a shared kitchen--and then realizing someone had made them with enough marijuana for a whole party of people. "Not taking" also helps us to consider historical injustices deeply--whose land is it? Whose money? And to question culture: As "consumers" we are both "entitled" and poor.We have learned to feel ashamed when we have "less than" though "more than" is often criminally wasteful. Getting self-esteem through having, we depend on providers who do not love us.

Befriending

wealth--being at ease in our needs and

our resources--makes a leap into generosity and enoughness. We shift out of the inner poverty that makes us act needy and self-absorbed, and shift into the richness and "giftness" of experience--of color, of sound, of life. We connect with our own resources and with ourselves

as

a source. We can let our inner richness respond to and support the richness outside us. We can use money that way. We can spend time that way. We know we need to tend the garden with all our heart, but that we may lose everything anyway. Participating in this way, with reckless love, in enoughness, in giftness, we can undo entitlement and poverty.

Generosity--often misunderstood as "being busy with providing"--includes giving

and receiving, These two streams flow inextricably together--not a transaction like "consuming" and "producing." Some of us need to learn to ask. And some of us may invent ways to honor the moment of receiving—as many cultures make offerings when taking something--food, or wood, a dream, or help. Maybe a better word for

generosity

is

gratitude.
Gratitude undoes the false sense that we deserve what we have. There is so much we neither make nor earn: life, for instance. Breath. Eyes.

The 3rd precept walks a path of refraining from "sexual misconduct." I like to claim and play with this old-fashioned word "misconduct" and play with "conducting" sexual energy, like electricity: powerful, bright,

impersonal. Sexuality is a koan--primal, inescapable, beyond reach of the super-ego: a lesson in egolessness. The

Yoga Vashisht

asks us to accept it and go deeper inside to a different kind of beauty. And let this beauty connect with the deeper beauty in another: then,Vashisht says, then there is a dewy contentment, a not needing anything. "Conducting" sexual energy towards symphonic

expansiveness--by including it, by not making too much of it, by letting the overwhelming intimacy we feel with a tree or the sensual breath revolutionize relationships with people. A truer intimacy in relationship may help oil the creaky joints of public and political life. And our wide, carefree allowing of unbridled sensuality is just the symphony that pulls out the best in us.

The 4th precept sets our feet on the path to refrain from "false speech." Ennobling the power of words, accepting their limits, we have a lot of room to experiment with saying with is true and helpful. We can say something that has truth in it, but do we say it in a way that turns people away from each other? I can say, "He is having a hard time," in a way that makes someone likely to avoid, or to approach, that person--to look down on or to look into that person.
Gautam spoke of splitting the community (sangha) as a crime on a par with killing our parents, and asked us to let go of blame even when we are "right."
"Though the Sangha is being split, none thinks oneself at fault."**
How often, when we hear something upsetting, do we pass on not just the news but the upset--like those frog parasites spreading spores as they erupt from their victims? In our "news culture," we are accustomed to alarm as the conductor, as the way to pass on important information. We even confuse contagious alarm for empathy. When we need to calm our alarm by speaking, we may need to admit that is what we are doing. And realize that people may remember and pass on what we say like spores. With whom can we release our alarm without spreading a virus?

The nun and teacher from the time of Gautam, Dhammadinna, says that wise speech includes the words of thinking. How do we practice to open our words--our mind and voice--to an intelligence beyond words?
In our consumer culture, we leave ourselves so little silence...the crowds of words keep us from unwinding alarm and

listening

for pristine intelligence in ourselves and others. To listen to our own giftedness, we may need spaces free from advertising and spaces free from alarm. Letting our entire body language free itself from prejudice, we can express this movement of truth, this deeper intelligence, and evoke the same in everybody we meet.

The 5th precept—to refrain from "fermented drink that causes heedlessness"--addresses intoxication and clarity of heart. We cannot escape the fact of chemistry. Ayurveda points out that we are "under the influence" of ...everything. Anything may bring out care or carelessness in a particular person. Food is medicine--what we eat dis-eases, prevents and cures. What we eat, where, made by whom, eaten with whom--all influence consciousness.
How does our inner chemistry intoxicate and bias us? How does anger or fear interfere in our noble care?
Some people talk about eating or taking drugs as "self-medication"--a very helpful description of our poor attempts to balance the body-mind chemistry--usually the chemistry of alarm. Are we also meditating to self-medicate?

And what helps soothe alarm and what leaps even beyond the important work of soothing alarm?
To release the chemistry of alarm, we can let the body's intelligence move, share our distress with someone who does not catch the virus of freaking out, and live in sangha, undividedness.

And what actually cures the disease of the mind--the ways that "being for" and "against" ferment inside and make us careless?
Soothing alarm enough to taste deep rest, we can discover, today, that our noble nature is openness. That intelligence loves our openness. That care loves our openness. That through our openness, we love to receive the "giftness" of life, of deeper challenge, of power and resources and sexuality and exchange and influence. That we are life-sustaining though we die. That we can live restfully, and beautifully. We can live in the restful knowing to let go so deeply that love leaps, to feel so far inside that a distinctly subtle beauty expands, and calls beauty forth in our world.

the beauty of being awake to
the clarity of heart from leaving a state of alarm

*See this link, where Krista Tippett interviews Rami Nashashibi
**(6, Uppakilesa Sutta, Majjhima Nikaya, Bhikkhus Bodhi and Nanamoli)





by Jaya
(Photo by Jaya.)
---
~Interesting Links

~Jaya shared a link to a

documentary

about a man who steadily planted a forest to save the world's largest river island from erosion.
~And another short video in which a man demonstrates

extreme trust,

in New York's Central Park.

~And two psycho-spiritual perspectives on Trump—here

and

here.
---
~A Poem
Gemma sent a poem to share...
Stay there
right at the place where nothing is known
in the wide open
lost.
Do not despair
if you can…
and smile
for the biggest joy is dawning…
Take nothing for real
see it all crumble
and truth will stand before you eyes
naked
terribly silent
bright as the sun
cool as the moon.
---
~Photos
Jaya's photos from Tiruvannamalai, India and the retreats there this January...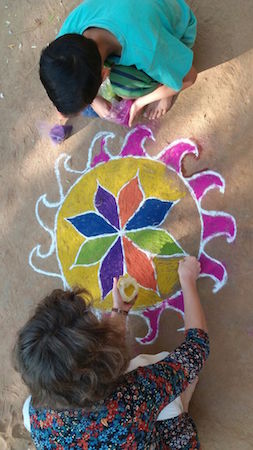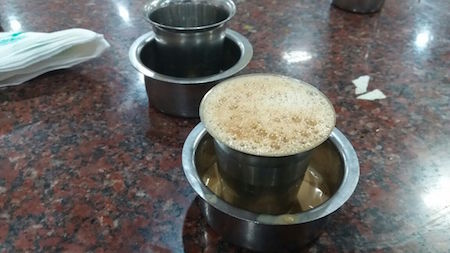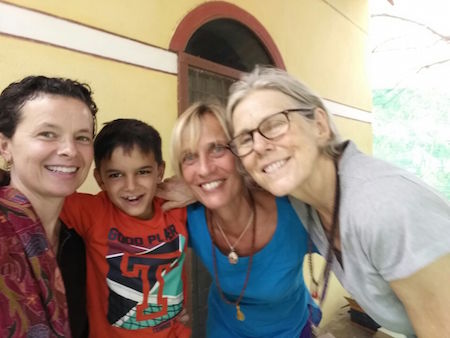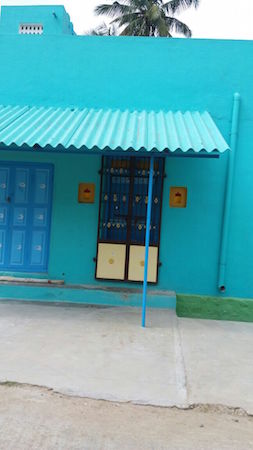 (Photos by Jaya.)
---
~ Upcoming Retreat Dates & Details
28 March - 4 April, & 4-11 April, 2017.
Silent meditation retreats through joy and deep rest in Sattal, North India.
Teachings will be in English
Facilitator: Jaya Ashmore
For information and registration, write to:
manager(@)opendharma.org
1 April, 2017.
Spiral woman, one-day workshop in Camallera, Girona, Spain.
The art of diving in, being nurtured, and expanding
Sharings will be in Spanish.
Facilitator: Gemma Polo and Sophia Style, creator of "Mujer Cíclica"
For information and registration,
check this link
21-23 April, 2017.
Women's retreat in De Kluut tipi island, Holland.
Exploring the power of our wombs and the beauty of our cycles through silence, group sharing, deep rest, guided dynamics, connected movement, sound and personal guidance.
Teachings will be in English
Facilitator: Gemma Polo.
For information and registration, write to:
http://www.campspirit.nl
13-19 May, 2017.
Deep rest, meditation, and connected trekking retreat in the National Park of Ordesa and Monte Perdido, Huesca, Spain.
Silence, spectacular beauty, yoga, meditative singing, and sweet and inspiring guidance.
Teachings will be in Spanish and English if needed.
Facilitator: Gemma Polo.
Daniel Benito will be facilitating the connected trekking and yoga.
For information and registration, write to:
info(@)
casacuadrau.org
and check out
casacuadrau.org
19-21 May, 2017.
Women's retreat in the National Park of Ordesa and Monte Perdido, Huesca, Spain.
Exploring the power of our wombs and the beauty of our cycles through silence, group sharing, deep rest, guided dynamics, connected movement, sound and personal guidance.
Teachings will be in Spanish and English if needed.
Facilitator: Gemma Polo.
For information and registration, write to:
info(@)
casacuadrau.org
and check out
casacuadrau.org
26 - 28 May, and 28 May - 3 June, 2017.
Silent meditation retreat in Ein Dor, Isreal.
Teachings will be in English
Facilitator: Jaya Ashmore and OdeliaWeinberg Peri.
www.tovana.org.il
Registration opens closer to the time of the retreat
8-11 June, 2017.
Wild heart in Dharmaloca, Tarragona, Spain.
Exploring the healing power of deep listening, with nature and circle sharing.
Sharings will be in Spanish and English.
Facilitator: Gemma Polo and Sophia Style, creator of "Mujer Cíclica"
For information and registration, write to:
gemmaji(@)gmail.com
dharmaloca.org
9 - 13 June, 2017.
Silent retreat: meditation through deep rest, Quebec, Canada.
Teachings will be in English
Facilitator: Jaya Ashmore
For information and registration, write to:
quebec(@)
opendharma.org
23-25 June, 2017.
Non-residential silent retreat: meditation through deep rest, Durham, North Carolina, USA.
Teachings will be in English
Facilitator: Jaya Ashmore
For information and registration, write to:
opendharma.nc@gmail.com
22-28 July, 2017.
Deep rest meditation in Ter Apel, Holland.
Diving into our deepest heart, and beyond.
Teachings will be in English
Facilitator: Gemma Polo.
Nanda Hunneman and Dieuwertje Stegman will be co-facilitating.
For information and registration, write to:
opendharmaholland(@)
gmail.com
29 July - 1 August, 2017.
Family Retreat in Ter Apel, Holland.
Learning, playing, exploring, and deepening together with our kids.
Facilitators: Gemma Polo, Nanda Hunneman and Dieuwertje Stegman and a child oriented expert.
For information and registration, write to:
opendharmaholland(@)
gmail.com
29 September -1 October, 2017.
Meditation with horses retreat at Dharmaloca, Catalonia, Spain.
Letting the horses whisper our true nature.
Teachings will be in English and Spanish if needed.
Facilitator: Gemma Polo.
For information and registration, write to:
gemmaji(@)gmail.com
awakeningwithhorses.org

12-15 October, 2017
Spiral woman, 4-day retreat at Dharmaloca, Tarragona, Spain
The art of diving in, being nurtured, and expanding.
Sharings will be in Spanish.
Faciltators: Gemma Polo and Sophia Style, creator of "Mujer Cíclica"
For information and registration, write to:
gemmaji(@)gmail.com

10-15 November, 2017
Meditation retreat in Germany
Silence, deep rest, connected movement, sound, genuine inquiry, guidance and heart connection.
Teachings will be in English.
Facilitator: Gemma Polo.
For information and registration, write to:
germanyretreat(@)gmail.com
~ Welcome to Everyone
We would love to share your inspiration in an upcoming newsletter. Photos! Poems! Drawings! Musings! Reflections on a recent--or not so recent--retreat! (You can even tell us that you'd like to contribute anonymously.) Please feel free to send any contributions to:
newsletter (at) opencentre.es
---
Rincón Latino
En esta newsletter
~ Noticias
~ Reflexión por Gemma
~ Próximos eventos
~Noticias
Tiempos de cambio…
Queridos amig@s
con el deseo de honrar la dirección que de forma natural nuestras vidas van tomando, os anunciamos que pronto al entrar a opendharma.org podréis redirigiros a la páginas de Jaya Ashmore y de Gemma Polo.
La página de Open Dharma seguirá activa con todos los eventos que Jaya y Gemma van ofreciendo y con todos los recursos que se encuentran allí, pero esta newsletter se deshará en breve y recibirás las nuevas newsletters de Jaya y de Gemma por separado, con inspiraciones y propuestas de cada una.

¡Con mucha ilusión os invito a entrar a mi nuevo hogar, que es tu hogar!
gemmapolopujol.com

Dharmaloca tiene también página nueva y Gemma seguirá siendo la coordinadora de este paraíso ofrecido para retiros personales y retiros en grupos pequeños en el corazón del Montsant, Tarragona. Nuestro nuevo manager pronto residirá en Dharmaloca y os podrá recibir con alegría.
www.gemmapolopujol/dharmaloca

Con mucha gratitude,
Siento profunda gratitude por estos 15 años ofreciendo retiros a través de Open Dharma. Somos tod@s una gran família cambiando y siendo transformada por el amor ¡Qué Aventura tan bonita la vida!


---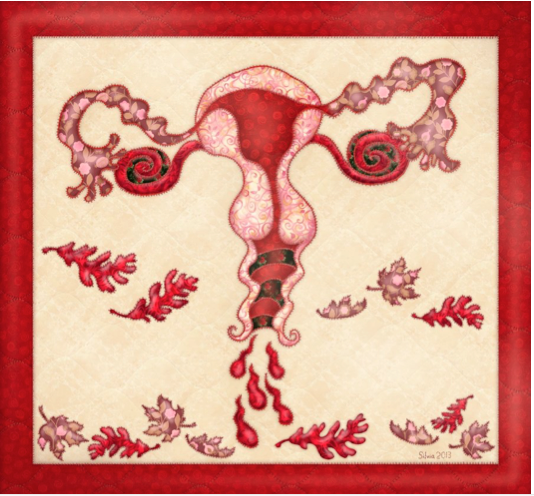 El mioma de mi vida, un viaje hacia la vulnerabilidad y la humanidad
Cuando pienso qué es lo que han hecho en mi estos cinco años de convivencia con el mioma, la palabra que me viene es humana. Este mioma, esta situación, me ha hecho mas humana y por ello doy gracias.

A menudo buscamos sin tregua la razón de las cosas que nos pasan, en mi caso puedo decir que encuentro razones a la vez que estas danzan con el misterio. Infinitos textos y experiencias hablan de la relación entre los miomas uterinos y el desempoderamiento femenino o situaciones emocionalmente complicadas. También se habla de que aparecen cuando hay un cambio hormonal importante en la mujer, y otras creencias dicen que pueden ser causados por algún parasito. Pues bien, yo cumplía con estas tres posibilidades cuando descubrí un mioma de seis centímetros enganchado a mi útero: Me estaba separando de mi pareja con quien compartimos dos hijos, con el consecuente estrés y desgarro emocional que trae una separación. Estaba dejando de amamantar a mi hija y por ello había un cambio grande hormonal en mi cuerpo. Y había vivido durante diez años en India expuesta a parásitos y cuando busqué, encontré en mi sangre precisamente un tipo de parásito que se dedica a enquistarse en los tejidos y crear su hogar allí haciendo crecer tejidos parecidos a los miomas.

He pasado cuatro años probándolo todo para frenar el crecimiento del mioma de forma alternativa. Puedo decir que he hecho los deberes con la alimentación, homeopatía, cientos de complementos alimentarios, curanderos y formulas mágicas que me han llegado de oriente y occidente. Aún así, el mioma ha ido creciendo y ahora hace unos diez centímetros, me da hemorragias tremendas y condiciona mi día a día ocupando un espacio abdominal que afecta la vejiga y los intestinos a la vez que me provoca dolor.

Durante estos años he creído con toda mi alma que el mioma desaparecería si yo hacía los deberes, pero los caminos de la vida han querido hacerme más humilde, desmontar muchos de mis planes, y aceptar que necesito de los demás no solamente para que me ayuden a enseñarme a cuidarme, sino también que necesito de la medicina convencional para cerrar esta etapa y volar de nuevo, ser quién soy, volver al mundo con la sabiduría del que se ha sabido vulnerable en cuerpo y alma.

Después de cuatro años poniendo gran parte de mi energía en no tener que entrar al quirófano, ahora paradójicamente, llevo un año queriendo entrar y me ha tocado vivir el desgaste y incongruencia de la famosas listas de espera de nuestro pobre sistema de sanidad pública. Una vez más, mi dolor en la espera y con una medicación que si bien me ayudaba a no sangrar me trastocaba emocionalmente debido a las hormonas sintéticas para las que mi cuerpo no estaba preparado de forma natural, me ha hecho recordar las miles de personas que se encuentran en esta situación de espera larguísima y en condiciones pésimas. ¿Cual es la solución?

Me he encontrado con médicos desesperados ante la situación, trabajando a unas velocidades que no les permite ni parar un momento a explicar lo que les está pasando a sus pacientes, bajando la mirada y diciendo que ellos no puede hacer nada más para acelerar la fecha…

Por fin, después de un largo silencio, me llamaron para ser operada.

Me siento feliz y afortunada… ¿quién habría dicho hace un tiempo que me alegraría de entrar en un quirófano?

Entraré sin saber si perderé el útero o si me quitarán solo el mioma, lo dejo en manos de la vida. Pero entraré sabiéndome en paz conmigo misma y agradecida por haber tenido el tiempo y la ocasión de despedirme de mi maternidad, de mi útero, de mi sangre, de mi barriga sin cicatriz… y de haber encontrado, en el camino, tanta humanidad.

Doy las gracias a la vida por mi familia y amigos que me han acompañado en esta aventura mostrándome el amor con gestos y un apoyo verdadero e incondicional, y me da cosquillas pensar que este mioma me llevó a conocer a la persona de quien estoy enamorada.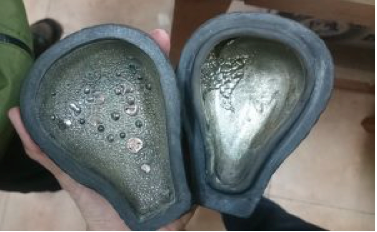 (Foto Ritual de despedida, útero creado con raku.)
---
Ámalo todo
no lo separes
atrévete.
Ama por qué sí
sin más.
Con los ojos
con el alma
con las manos.
Abraza sin permiso
¿Qué más da?
¿A caso hay algo fuera de este deseo de amar?
Toca con la piel
con la sonrisa
con todo lo que puedas inventar.
Hay un mundo añorándote,
deseándote más que el río al mar.
Esa tristeza se llama pereza, quizás pudor.
Ámalo todo,
ama sin saber amar.

---
Próximos Eventos
(Aquí listamos solo los que se harán en castellano y/o catalán)
1 Abril, 2017.
Mujer Espiral, taller vivencial en Ca la Lluna, Camallera, Girona.
El arte de adentrarte, nutrirte y expandirte
El taller se ofrecerá en castellano o catalán.
Facilitadoras: Gemma Polo y Sophia Style, creadora de "Mujer Cíclica".
Para más información puedes consultar:
http://mujerciclica.com/events/taller-vivencial-mujer-espiral-el-arte-de-adentrarte-nutrirte-y-expandirte/
13-19 mayo, 2017.
Retiro de profundo descanso, meditación y senderismo conectado en el Parque Nacional de Ordesa y Monte Perdido, Huesca, España.
Silencio, belleza espectacular, yoga, canto meditativo y dulce acompañamiento e inspiración.
Las enseñanzas se darán en Castellano y en Inglés si es necesario.
Facilitadora: Gemma Polo.
Daniel Benito facilitará el senderismo conectado y las sesiones de yoga.
Para más información y para inscribirte, escribe a:
info(@)casacuadrau.org, casacuadrau.org
19-21 mayo, 2017.
Profundizando entre mujeres, retiro en casa Cuadrau, Pirineos de Huesca, España.
Adentrarnos, compartir, descansar, empaparnos de naturaleza...un retiro para gozar en tribu.
Las enseñanzas se darán en castellano y en inglés si es necesario.
Facilitadora: Gemma Polo
Para más información y para inscribirte, escribe a:
info(@)casacuadrau.org, casacuadrau.org
8-11 Junio, 2017.
Corazón salvaje en Dharmaloca, Tarragona, España.
El poder sanador del compartir en circulo, la escucha profunda y la naturaleza.
Compartiremos en castellano e inglés.
Facilitadoras: Gemma Polo y Sophia Style, creadora de "Mujer Cíclica".
Para más información y para inscribirte, escribe a:
gemmaji(@)gmail.com
29 Setiembre -1 Octubre, 2017.
Retiro de meditación con caballos en Dharmaloca, Tarragona, España.
Las enseñanzas se darán en inglés y en castellano si es necesario.
Facilitadora: Gemma Polo.
Para más información y para inscribirte, escribe a:
gemmaji(@)gmail.com
www.cavallspeldespertar.org
12 - 15 octubre, 2017
Mujer Espiral, retiro de 4 días en Dharmaloca, Tarragona.
El arte de adentrarte, nutrirte y expandirte
Compartiremos en castellano o catalán.
Facilitadoras: Gemma Polo y Sophia Style, creadora de "Mujer Cíclica".
Para más información y para inscribirte, escribe a:
gemmaji(@)gmail.com
www.dharmaloca.org
Nos encantaría compartir tu inspiración en las próximas newsletters. Puedes mandar fotos, poesías, dibujos, reflexiones, comprensiones que vinieron durante o después de un retiro… (lo puedes hacer incluso de una forma anónima y en castellano o catalán). Por favor, manda tus inspiraciones a od.newsletter.latino (@) gmail.com.
Recuerda que si quieres recibir nuestros próximos eventos y posibles actividades de última hora vía email, puedes unirte al grupo informativo enviándonos un correo electrónico en blanco a la dirección: opendharmalatino-subscribe @ yahoogroups.com.