~ August & September Newsletter

(Para ir a la versión castellano desplázate al Rincón Latino situado al final de la página.)

(Photo: At Casa Cuadrau, by Gemma.)
In this newsletter
~ News
~ Theme for Reflection, by Jaya
~ A Reflexion After A Women's Retreat, by Gemma
~ A Poem
~ Photos
~ Upcoming Events
~ Rincón Latino
~ News

Interviews with Jaya

Jaya offers one-to-one meetings via Skype--many times available now after many weeks: sign up on opendharma.appointy.com
10-15 minutes or 25-30 minutes both on a donation basis, with a suggested donation of 25-70 euros for the half-hour sessions. Please feel welcome no matter what your financial situation, and please consider giving a donation if you cancel 24 hours or less before an appointment.
Questions: interviews(@)opendharma.org

Interviews with Gemma
Gemma offers personal interviews via Skype or phone. If you wish for continuity, guidance, and company on your inner process, you can contact her at gemmaji(@)gmail.com to schedule a meeting.


Radio Dharma
Jaya will broadcast half-hour radio dharma talks on
7 August at 6 pm
and on
26 August 6 pm
(both Spanish time, GMT+1), and
September 10 am
(Indian time, GMT+5.5). blogtalkradio.com/opendharma.
Together Online
Jaya is launching a new online course, called Voice, with the option to participate minimally (about 2 hours/month) or intensively (about 8-10 hours a month). Monthly Dharma talks and texts, regular group meditations, group dialog, and workshops with guest teachers and Jaya will all encourage exploration and thriving of our "voices," our responsive, juicy personal/impersonal presence--for deep freedom and unleashing caring action in this world.
August 2016-July 2017.
Applications due before August 15.
For more information, click here.
Taking Care
We are looking for a resident caretaker at Dharmaloca.
-Ideally one person or a couple that would love to embrace the project that is already happening.
-Ready to dive into the experience of living off the grid, surrounded by deep nature.
-Happy to care for the land, the garden, the animals, the buildings...
-With the human skills to welcome people for self-retreat from time to time and potentially help with the managing of some small group retreats lead by Jaya or Gemma.
-We have in mind a minimum commitment of one year, after which we could revise together and extend if wished in all directions.
-If this sounds like a call to you, or you have other ideas or a slightly different preposal, please get in touch and we can talk further: gemmaji(@)gmail.com
2017 Retreats
We have added a 3rd retreat in Tiru! 31 Dec-5 Jan, 5-12 Jan, and 13-20 January
Jaya has added a New Year's retreat 31 December-5 January. Jaya and Odelia teach Meditation and Yoga 5-12 January, and Gemma will teach 13-20 January--we hope Jess Huon may be able to come teach with Gemma.
---
~ Theme for Reflection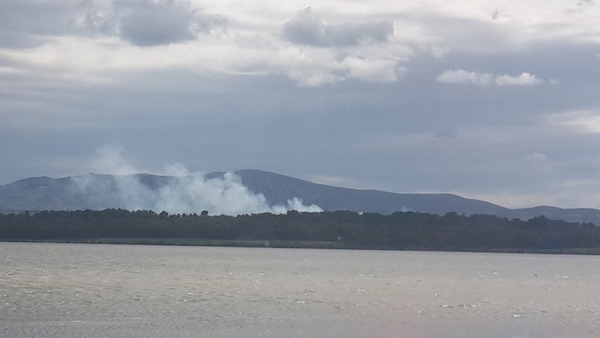 Juice

A voice.
It is easy, says my favorite Sanskrit text the

Yog Vashisht, to influence someone, to make someone agree with you. But after a few days the influence fades.
It is sweet--mriddhu, says the text--to hear a voice that arises with no agenda. A rare voice that does not have a plan and does not want your vote, your attention or your obedience. A voice that is not a reaction and does not try to get a reaction. An original and un-self-interested voice, with a sweetness that our deep being would listen to.

The easiest way to influence someone is to talk about problems or tragedies.
And even without tuning into world news, it's easy to get cornered by a sense of catastrophe about to happen--maybe already happening.
I am concerned that so many friends feel alarmed. So alarmed that their alarm systems end up draining all their juice.*
I am concerned that the world news hits our addiction to negativity. I am concerned that even Dharma teachings are hitting this addiction to "being influenced."

I am concerned that we only think about needing action in reaction to tragedy.
I see many friends with much potential to let a sweet, unreactive voice arise, and I know the world would resound in a way our deep beings answer to. Imagine a world where many people are not just reacting to problems, but grieving and then growing their original, rare voices. What might that do to the problems? And even if catastrophe comes, wouldn't it make sense to go with dignity?

When so-called Westerners brought the treasure of meditation into the modern mainstream, they often did their best to bring "just the treasure" and not the culture--just the philosophy and not the religion. Maybe we took a necessary step to leave behind the religious practices of devotion and service, especially when "service" often still means the women do all the cooking and cleaning. I actually wish a few more cultural trappings would get left behind--like the ridiculous rule that the most junior Buddhist monk has more status than the most senior nun.
But our first few modern takes on meditation were a little like taking just the head of meditation without the heart and body.
 And meditation came over pretty dry. 


And we are people especially in need of juice.
We are unfamiliar with a juicy life.
Ingrained to live with isolation, criticism and too much convenience, no wonder after a few years of meditation, many people run dry. No wonder Buddhist teachings especially can sound like confirmation of catastrophe: suffering as a fact of life. Alarming especially when we hear this philosophy outside of a sacred context filled with oil lamps and community grieving and other acts of beauty and human kindness.

Gautam Buddha's path naturally led him to a "discovery" that "there is unsatisfactoriness (dukkha) in life"--pain was a revelation to him because he grew up in extreme privilege.
Our revelation is to belong and love and be simple. Our discovery is enoughness.

A lot of teachers now also recognize the need for juice, and bring in

metta(traditional Buddhist lovingkindness practice) to bring in the juice. But we need more than one juicy option.

The shift.
Luckily, it is also simple, though not easy, to shift out of addiction to negativity. And to shift into, rest into, an intelligence that is already at hand--a felt knowing of what is needed, of what life loves, what sustains life in thriving harmony.
Notice whatever it is you think is wrong or missing, at the bottom of all your problems. What is it? Have a friend listen to you. Listen to yourself like a friend.
Someone found, at the bottom of her pit of suffering, the feeling of being spineless. Good, I said. Clarity. What if this is not a problem, but the beginning of a discovery? After all those years of living with an exoskeleton, all the armor was gone. And now she could feel that she had no spine. True. How could she have a spine when she had been living in an exoskeleton? But the same "amoeba" sense that feels the lack of spine, that same sense can feel the potential for spine. The amoeba senses the discomfort of "spineless," and can mourn, and let go and move instinctively towards a creative movement to build something genuine. To let something like a spine grow. It is so tempting instead to stick to the misery of how spineless I am. And life is wasted that way.

When we feel caught up in how hurt or inadequate we are, we can shift to feel the pain as pain, acknowledge need, and then let go into a movement of love--a need for healing and a love of healing, love of wholeness and good-enoughness.
When we feel despair at a lack of peace or justice, we can feel the sadness and anger. But don't let the despair have you for long. Tune back into your love of peace and justice. It is juicy. Let it have you.

*Our biology may work against us in this cycle--adrenaline works great if we need strong physical action to resolve danger. But we do not have a clear tree to climb or injured body to carry to safety.
Our stress response turns on us-- adrenaline + immobility = trauma --even more because we feel paralyzed by guilt, and denial. Denial? Yes, and hypocrisy: we forget to act today to reduce global warming, for example. Wendell Berry talks about organizing his day around daylight to avoid using electricity created from burning coal. But don't feel more guilty! Let's get out of the cycle, instead, and let's get into the juice.



by Jaya
(Photo by Jaya.)
---
~Reflexion After the Women's Retreat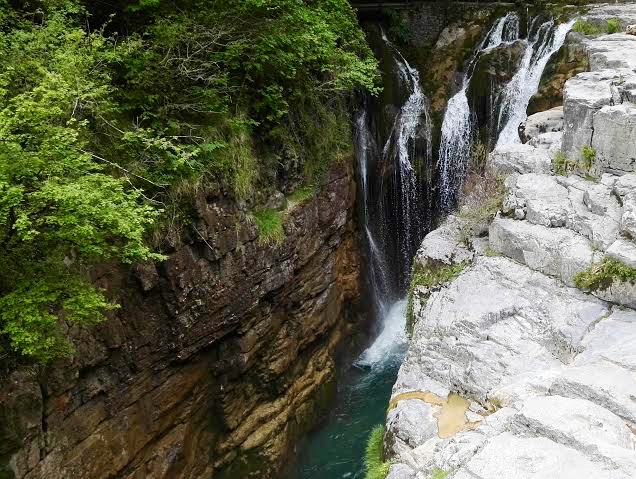 A reflection on beauty and freedom after a women's retreat...

Not long ago I offered a women's retreat. It was beautiful, and it really served the purpose of creating an even safer place to deepen and truly share.

Among guided and silent meditations, walks in nature and time to get in touch with the earth, I also held a couple powerful and simple sessions of sharing in a circle. In one of these sessions, each one of us talked about our first menstruation, while the rest of the circle was listening and holding lovingly. It was revealing to see how much pain is held around that moment, and carried over the years, creating a non-healthy relationship with our own bodies, our blood, and our cycles. And it was beautiful to feel the healing power of just putting words into our experience, and share it with other women. It felt very liberating for many, and it had the potential of being the starting point of a new way of relating to our selves.

On the second one, I lead a meditation that included rotating a collection of images, and giving time to enter and let each image reveal itself. The images were of different yoni shapes we can find in nature, and of beautiful drawings by Georgia O'Keeffe, and paintings by Aleah Chapin of different real women's bodies. It was strong to see how challenging it was for some women to simply take in the images, and to move beyond the view of their own bodies as something ugly or at least not beautiful. How amazing to witness each of us tuning into the possibility of embodying so much beauty!

After so many years of spiritual practice, I'm familiar with the understanding and the experience of not being my body, and I have heard too many times discourses that would point towards the understanding that there is a separation between the matter and the spiritual, and that somehow we have to dishonor the matter to embrace the spiritual. What a waste of time to move around in circles separating that which is one! What a deep misunderstanding we carried for so long in our cells! Yes, I'm not my body, my thoughts, my emotions, my physique… And, yes, nothing exists but the divine. Where could the divine be found if not in my body, thoughts, emotions, and the multiple expressions of manifestation? Life in its shapes is not separable from what is. We simply cannot be spiritual without being embodied.

It is not my call to approach only towards the connection with our body and to work with our traumas, but it is my call to embrace what is and to hold and guide in this journey of depth and transformation. To see and experience our own bodies as beauty and wisdom, as divine, seems to me a big door towards opening our selves to love, meet the incredible generosity of life, and slowly be taken by it into freedom and joy.

Sadly, after the retreat I received an email saying that I was no longer invited to offer retreats in that meditation center. It made me realize how far we are from embracing everything, and how, sometimes, the silent meditation retreat world keeps itself from honoring beauty and pleasure.

(Photo by Gemma.)
---
~A Poem


Rachel Cotterman shared a poem she wrote recently...

The night is newly freed of rain, and flushed plum clouds follow me down the path away from the hall. I am carrying a silence that is not my own, so gratefully close to the earth and the breath of others lying close by. Halfway down the hill I turn, and--astonishingly and also, of course--there she is: that huge bright moon between trees, rising still in undone gold and flaxen.

I am following two blue threads that guide inwards and onwards along the path, but when I reach the base of the hill the sound of water is crumbling around me and the woods are dark ahead and I stop and listen, then duck under the string and lope up the next hill, through drifted tree bones bleached like fog, and grass, and sap-seeping stumps.

An opening. I stand in the center and I turn. That quiet animal behind my mind wakes up, shivers, purrs, sends me farther out across the field, over a barbed wire fence, deeper and deeper into the marsh until suddenly the ground rises in an opening of moss. I am on my back and the moon is behind and the grass grows downward, being moved just like me.

The night gathers and it is time to leave. Each step a little farther into the damp and the long, gray-green blades are shifting slowly further up my sides. A foot goes down and finds only water.

This week the teaching was of touch and smell and texture, of the knowing that doesn't need to know itself. That un-self-conscious

savoir. Ingrown toenails of ego and identity releasing outward in response. And here I am, "nosing-along:" inch by inch, fingers reading bark and brambles in the dark. There is a question--am I lost? And an answer--almost, but not quite. Am I scared?

Almost, but not quite.

This is the place where my life unfolds. Heart big-beating, the clean blue line leading me home just over the next hill...but not quite there yet. Leading and stumbling and leaning and being lead.



---
~Photos
Jaya's photos from the recent retreat in France...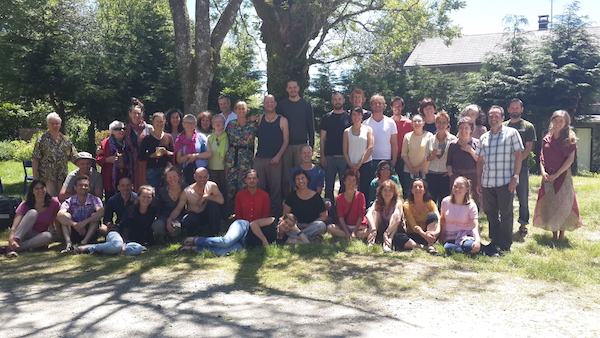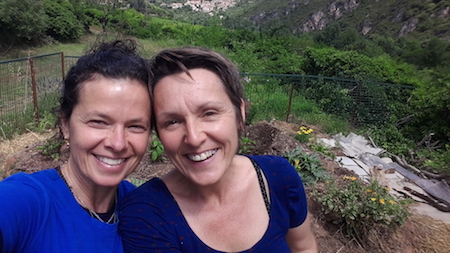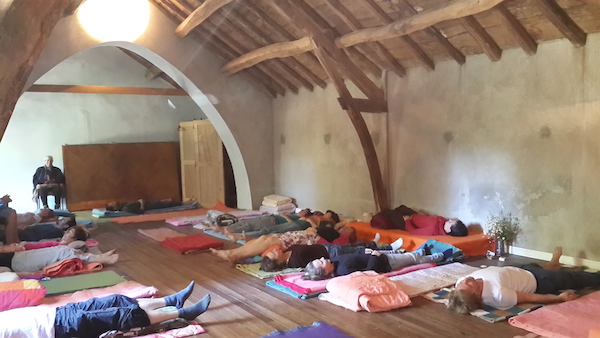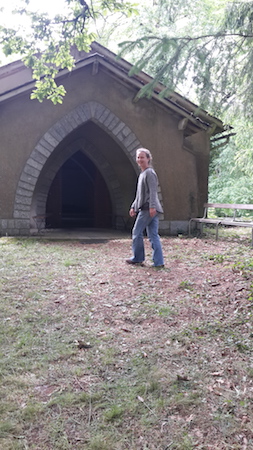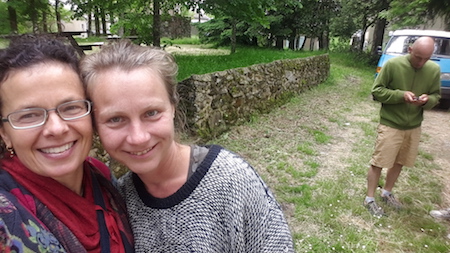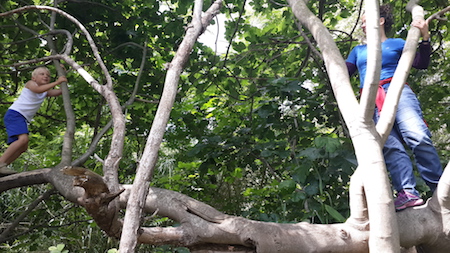 And Gemma's photos from the summer's retreats in Holland and in Casa Cuadrau in Spain, and at the Women's Retreat...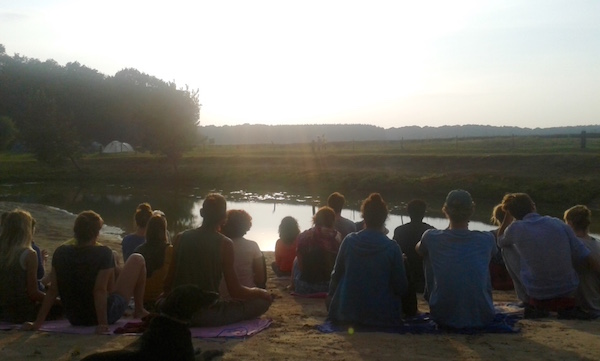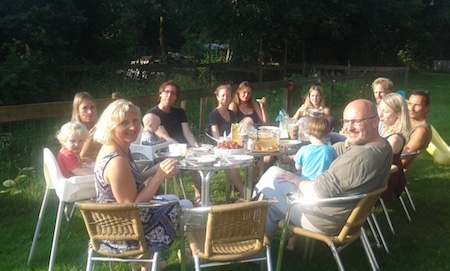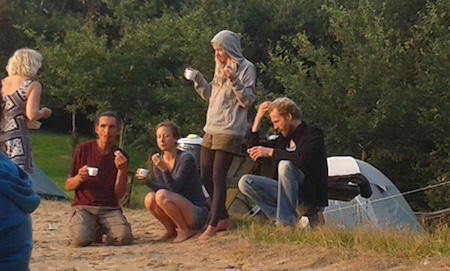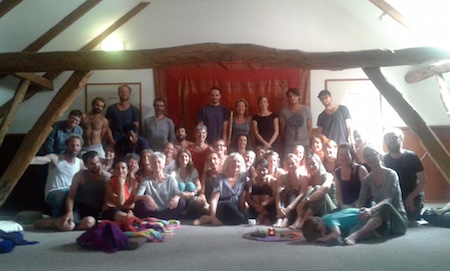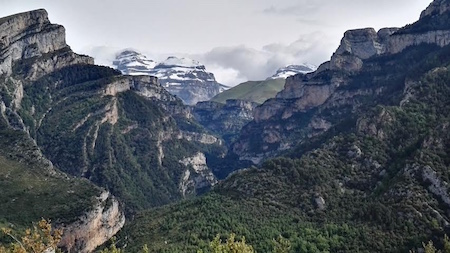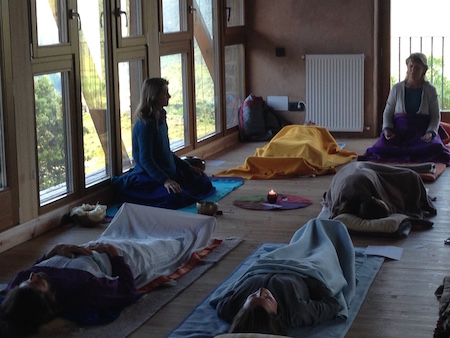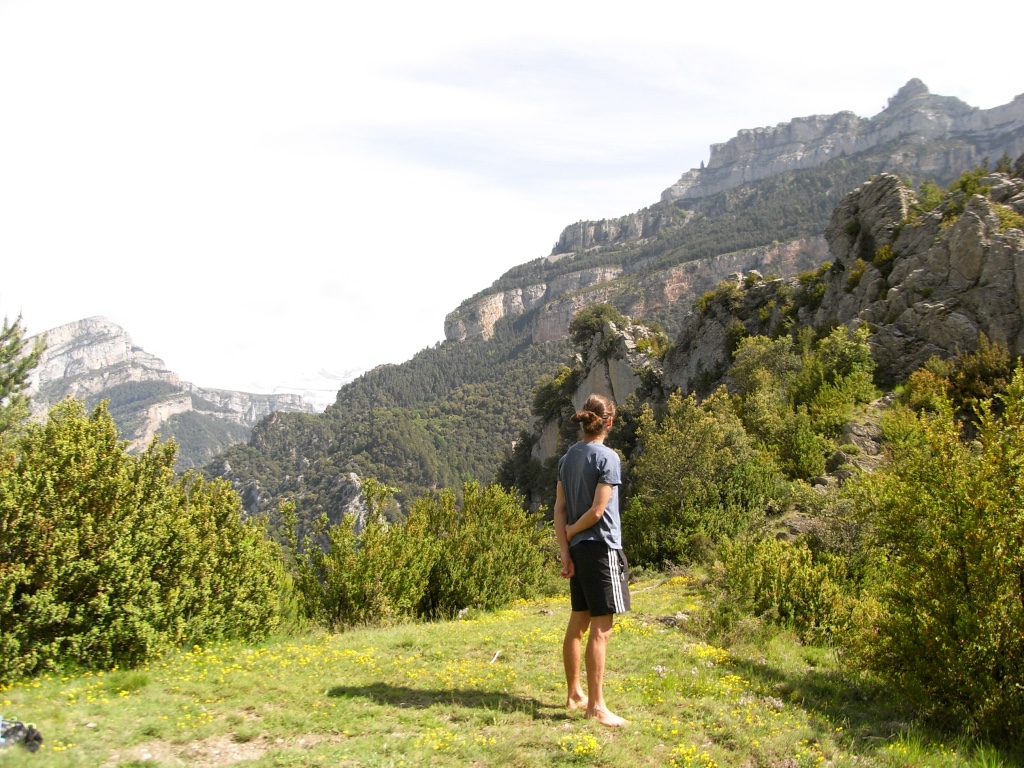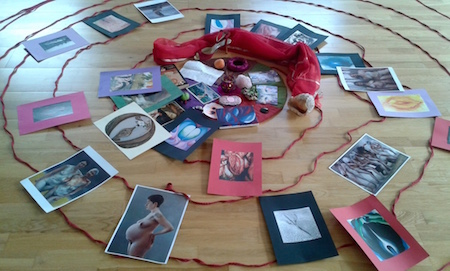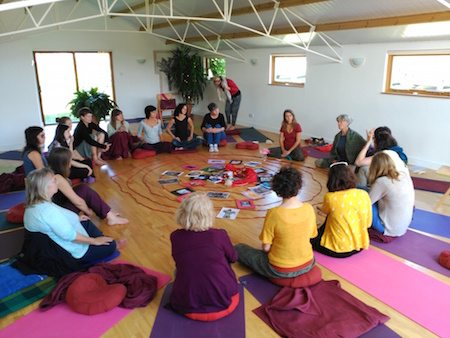 ---
~ Upcoming Retreat Dates & Details
3 September, 2016.
Spiral woman, one-day workshop in Menorca, Spain
Honor your cycles, listen to the Earth, inhabit your center.
Teachings will be in Spanish
Facilitators: Gemma Polo and Sophia Style, creator of "Mujer Cíclica"
For information and registration, write to:
marianshels(@)
gmail.com
www.mujerciclica.com
14 - 16 October, 2016.
Meditation with horses retreat at Dharmaloca, Catalonia, Spain.
Letting the horses whisper our true nature.
Teachings will be in English and Spanish if needed.
Facilitator: Gemma Polo.
For information and registration, write to:
gemmaji(@)
gmail.com
www.awakeningwithhorses.org
4-10 November, 2016.
Meditation retreat in Germany.
Silence, deep rest, connected movement, sound, genuine inquiry, guidance and heart connection.
Teachings will be in English.
Facilitator: Gemma Polo.
For information and registration, write to:
germanyretreat(@)
gmail.com
26 November, 2016.
Spiral woman, one-day workshop in Camallera, Girona, Spain.
Honor your cycles, listen to the earth, inhabit your center.
Teachings will be in Spanish.
Facilitators: Gema Polo and Sophia Style, creator of Mujer Cíclica
For information and registration, write to:
marianshels(@)gmail.com
mujerciclica.com
3-8 December, 2016.
Deep rest retreat in Finland
Allowing ourselves to be loved by everything.
Teachings will be in English.
Facilitator: Gemma Polo.
For information and registration, write to:
opendharmafinland(@)
gmail.com
31 December - 5 January, 2017.
Retreat in Anantha Niketan ashram, Tiruvannamalai, South India.
Entering the new year: meditation through joy and deep rest.
Teachings will be in English
Facilitator: Jaya Ashmore
For information and registration, write to:
manager(@)opendharma.org
5 - 12 January, 2017.
Retreat in Anantha Niketan ashram, Tiruvannamalai, South India.
Meditation and yoga.
Teachings will be in English
Facilitator: Jaya Ashmore and OdeliaWeinberg Peri
For information and registration, write to:
manager(@)opendharma.org
13 -20 January, 2017.
Retreat in Anantha Niketan ashram, Tiruvannamalai, South India.
Meditation through heart connection and genuine inquiry.
Teachings will be in English
Facilitator: Gemma Polo
For information and registration, write to:
manager(@)opendharma.org
For more information about retreats organized by our sister organizations visit www.SanghaCalendar.org
~ Welcome to Everyone
We would love to share your inspiration in an upcoming newsletter. Photos! Poems! Drawings! Musings! Reflections on a recent--or not so recent--retreat! (You can even tell us that you'd like to contribute anonymously.) Please feel free to send any contributions to:
newsletter (at) opencentre.es
---
Rincón Latino
En esta newsletter
~ Noticias
~ Reflexión por Gemma
~ Próximos eventos
~Noticias
Querid@ amig@s,
Estamos buscando un cuidador o una cuidadora residente en Dharmaloca.
-Sería ideal que fuera una pareja dispuesta a abrazar el proyecto existente.
-Preparados para vivir en plena naturaleza.
-Felices de cuidar la tierra, los árboles, la huerta y las estructuras.
-Tenemos en mente un compromiso mínimo de un año extensible si así lo sentimos todos.
-Si te sientes llamad@ a esta propuesta, por favor ponte en contacto con nosotras: gemmaji(@)gmail.com

Entrevistas Personales
Gemma ofrece entrevistas personales a través de donaciones vía Skype o teléfono. Si deseas concretar día y hora manda un email a gemmaji(@)gmail.com
---
Amor sin reacción

Una vez, un hombre sabio y amado me dijo: "la iluminación es vivir sin reacción".
Me gustaría cambiar la palabra iluminación por la palabra amor…el amor no reacciona, es.
Entendiendo el amor como tal, como la fuente y lo manifestado, como el lugar más allá del ego, el espacio interior libre de deseos, expectativas y metas; podemos decir que desde el amor no hay nada que proteger ni nada que conseguir.
La experiencia de la sagrado en todo lo que es y la conciencia de lo divino en cada latido, respiración y gesto, nos abre a una realidad mucho más ancha que la del propio querer y la del desgarro de tenernos que inventarnos desde nuestra limitada individualidad. Por otro lado, si nos quedamos en la conciencia de seres separados, estamos condicionados a empujar para conseguir lo que queremos, o para deshacernos de lo que no nos gusta. Allí siempre hay tensión, dilema, y la sensación de pesadez que conlleva el andar a solas como individuo en el mundo, con el mundo, o en contra del mundo.
En el amor no hay nada que proteger, ¿acaso podría mancharse, ser robada, o perderse la inmensidad del mar? lo que experimentamos como algo perturbable y vulnerable, es aquello con lo que nos identificamos emocionalmente, psicológicamente, o materialmente. Aquello con lo que nos definimos y a lo que nos agarramos, y que creemos que tenemos que proteger y mantener.
El empuje por conseguir lo que en algún momento decidimos que tenía que pasar, nos desconecta de la fluidez y la confianza, y nos hace actuar desde un lugar de fuerza y tensión. Este empuje nos hace coger el volante, pisar el acelerador, atropellar…y en ultima instancia, nos hace leer y valorar nuestra felicidad o fracaso dependiendo del resultado.
Hay un cielo mucho más ancho que el proteger y conseguir. Un lugar sin agenda en dónde parece que hayamos perdido el rumbo y que no poseamos ni siquiera una opinión propia, un sueño, un deseo de acumular en nombre de la seguridad…
Desde este lugar, cuando miramos al otro, vemos al otro de verdad, y de alguna manera nos ponemos a su servicio, salimos a su encuentro comprendiendo profundamente su dolor y la raíz de este. Sabemos que no hay otra medicina que el amor, no importa cual sea el problema o la complicación aparente, ni otro dolor que no provenga de la experiencia de no ser amado. Y que amar, en lo concreto, es ofrecer al otro esta vibración de amor traducida a un lenguaje que el otro pueda acoger. A veces significa darle al otro lo que cree necesitar, y otras veces simplemente estar presente en la ausencia de lo que anhela, acompañándole en el dolor de querer algo diferente de lo que es, mientras reposamos en la conciencia de este lugar imperturbable.
A veces, a los ojos del mundo, amar de verdad se confunde con ser usado por otros. A veces, solo sabemos contar con el juicio de lo bueno y lo malo, lo justo y lo injusto, el balance entre el dar y el recibir…pero nada sabe de esto un corazón que habita en la fuente y para el que su alimento viene de otro lugar. Este corazón con raíces, guarda su tesoro en el cielo y no espera nada. Perdió la esperanza, podríamos decir, pero en realidad la ganó, puede ver más allá de lo aparente, y vivir lo divino en todo.


(Photo por Gemma.)
---
~El Poder Transformador de los Círculos de Mujeres

"Un círculo de mujeres te ayuda a encontrar el río de tu vida y te apoya en el proceso de entregarte a su corriente".
Marian Woodman
En las últimas décadas ha surgido en todos los continentes una nueva y a la vez ancestral forma de encuentro entre mujeres que está creando una profunda transformación personal y social. A diferencia de lo que sucede con las formas jerárquicas o verticales de relacionarnos, con el simple hecho de sentarnos en círculo, a la misma altura, todas las voces y las historias de cada persona tienen importancia.
Aún recuerdo con emoción la primera vez que participé en un círculo de mujeres, hace más de quince años: sentí que había entrado en un lugar fuera del tiempo en el que se creó una conexión íntima entre cada una de nosotras. Salimos radiantes, con un gran deseo de volver a quedar. "¿Qué había pasado?" me pregunté interiormente.
Para leer el articulo completo





por Sophia Style
("Mujeres alrededor del fuego". Artista: Hem Jyotika)
---
Próximos Eventos
(Aquí listamos solo los que se harán en castellano y/o catalán)
3 Setiembre, 2016.
Mujer Espiral, taller vivencial en Menorca.
Honra tus ciclos, escucha la tierra, habita tu centro
Las enseñanzas se darán en castellano.
Facilitadoras: Gemma Polo y Sophia Style, creadora de "Mujer Cíclica".
Para más información y para inscribirte, escribe a:
marianshels(@)gmail.com
http://mujerciclica.com/events/taller-vivencial-mujer-espiral-honra-tus-ciclos-escucha-la-tierra-hab
14-16 Octubre, 2016.
Retiro de meditación con caballos en Dharmaloca, Tarragona, España.
Las enseñanzas se darán en inglés y en castellano si es necesario.
Facilitadora: Gemma Polo.
Para más información y para inscribirte, escribe a:
gemmaji(@)gmail.com
www.cavallspeldespertar.org
26 Noviembre, 2016.
Mujer Espiral, taller vivencial en Menorca.
Honra tus ciclos, escucha la tierra, habita tu centro
Las enseñanzas se darán en castellano.
Facilitadoras: Gemma Polo y Sophia Style, creadora de "Mujer Cíclica".
Para más información y para inscribirte, escribe a:
marianshels(@)gmail.com
http://mujerciclica.com/events/taller-vivencial-mujer-espiral-honra-tus-ciclos-escucha-la-tierra-hab
Nos encantaría compartir tu inspiración en las próximas newsletters. Puedes mandar fotos, poesías, dibujos, reflexiones, comprensiones que vinieron durante o después de un retiro… (lo puedes hacer incluso de una forma anónima y en castellano o catalán). Por favor, manda tus inspiraciones a od.newsletter.latino (@) gmail.com.
Recuerda que si quieres recibir nuestros próximos eventos y posibles actividades de última hora vía email, puedes unirte al grupo informativo enviándonos un correo electrónico en blanco a la dirección: opendharmalatino-subscribe @ yahoogroups.com.