~ August & September Newsletter

(Para ir a la versión en castellano desplázate al Rincón Latino situado al final de la página.)

(Photo: Water, by Jaya.)
In this newsletter
~ News
~ Practice Theme, by Jaya
~ News from Dharmaloca, by Gemma
~ Poems by Sandhya
~ Interesting Links
~ Upcoming Events
~ Rincón Latino
~ News

Interviews

Jaya will offer one-to-one meetings via Skype or phone through
opendharma.appointy.com
.
The 10-15 minute interviews are offered on a completely donation basis, and 25-30 minute interviews are offered on a donation basis with a suggested sliding scale of 25-50 Euros. But we intend not to turn anyone away because of financial lack. If you have questions or would like to arrange another time not available through the appointy site, please contact Jessica at interviews(@)opendharma.org
Gemma offers personal interviews though Skype on donation basis. If you wish to have an interview please contact Gemma at gemmaji(@)gmail.com
Radio Dharma
Jaya will broadcast for half an hour on
August 30 at 5 pm
and
September 10 at noon
(both Spain time, GMT+1) on
blogtalkradio.com/opendharma
.
You can call in live to ask questions or share your experience.
Jaya also welcomes suggestions for themes, or requests for guided meditations.
Meditation with Horses
There is still some space available to join the meditation with horses retreat 16 - 18 October 2015 at Dharmaloca!
gemmaji(@)gmail.com
---
~ The Monthly Theme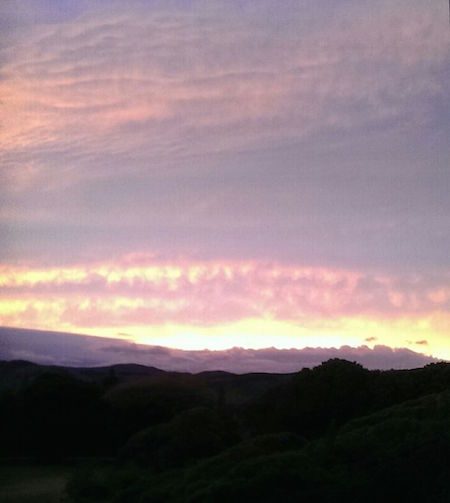 Practice Theme for August & September ~ Great and Great

"Everybody can be great, because anybody can serve....You only need a heart full of grace."
~Martin Luther King, Jr.

I had a friend on retreat recently. She is tall, but you'd never notice. She has a wide and ethereal spirit but she can be invisible in a room. She is used to taking up only a little space.
So we talked about how great she is.

I asked her to practice taking up space physically, and I asked her to tune into her goodness--the very specific pure-bell quality of her presence--but also to tune into her greatness. Great as in big and powerful and gifted.
She laughed, and she liked the idea.
Immediately, there was this tall woman in the room, and a radiant one.
After a day or two--yes, these things can happen fast, especially on retreat—she felt a bit too far away from everybody else. She realized that inside her psyche the training had been that only one person can be great: "If I take up space, you don't have any. If I am big, you are small."

To feel her own greatness and to feel the greatness of others was like two wings spreading. I saw her about to fly. We altered her motto--"I can be great, and you can be great."

This is another kind of greatness. It is not the kind where I am rich because you are poor, or tall because you are short. I am not great because you are weak.
We are not great because of anything--this greatness is not by comparison. It is immeasurable and abundantly given.
It is life's greatness. It is not a personal greatness, but it comes into personal, real lives.

When we are connected with ourselves and with everything, we can feel in our own experience a source of richness available inside. But also because we need to be in touch with our gifts....So we are in touch with the fact that you also have that source of richness or greatness. Life has that source. Situations, whether difficult or easy, have that potential richness.
I can also feel how there's a source of poverty inside myself, and when I am controlled by that, then even a rich situation is poor.

And what is a good way to find our best response to the poverty that is in the world—the actual hungers?
To get in touch with a source of richness inside and to go from there. Not just because the world needs our gifts and our greatness. But because we need to be in touch with our gifts and greatness.

Then it is not me--better than you, richer than you—getting great by helping you.
It is just someone getting in touch with the greatness of life.
And letting that spread out.
And letting other people find their source and richness and space of greatness.
It is a different kind of service.
The heart full of grace spreads its richness out. It does not serve by becoming small, nor as a sacrifice, but as a movement of life, as a privilege, and as a need to flower and come to fruit.

So when Martin Luther King, Jr., said "Anybody can be great, because everybody can serve," he also said you don't need a college degree to serve. He said you don't need to know good grammar to serve. So we may make mistakes along the way, even in greatness.
And how painful it can be--funny enough--to give up our ideas of perfection and get on with living.
But it is true. We can let that greatness come up inside us like, as one friend put it recently, a great grey whale pushing through us. A storm coming. Energy freed to be kind and intelligent.

We may not get some things right, but that does not stop us from serving in greatness. The greatness that leaves room for me to be great and for you to be great, and for us all to be not so good at everything.
Immeasurable. Imperfect. Full of grace.




by Jaya
(Photo by Jaya.)
---
~News from Dharmaloca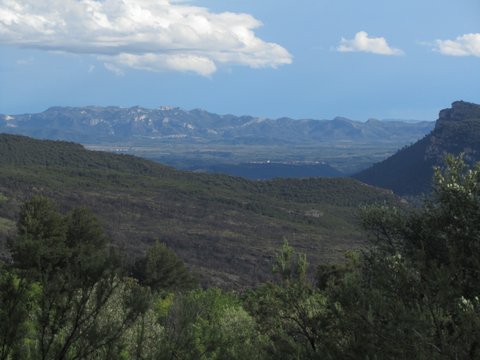 Dear Friends,
I'm happy to feel the new wave of energy to transform Dharmaloca.
Somehow, for a long time now I have been feeling the pull to "beautify" the existing structures of the place and finally the intention is clear and right people are popping up.

My friend Jordi who is an ecobuilder came to feel the pace and introduced me to the geodesic domes. How beautiful to create spaces and structures that are a bridge between the earth and the sky!

So during the fall, from September till November we will be creating a roof for storing materials and for holding an small carpentry working place, and a circular meditation hall where to hold small workshops, play music and deeply share.

And I hope to move ahead also with the creation of a natural pond.
It is all very exciting and I am very grateful to life and the friends that are coming to help build, meditate and learn together.






by Gemma
---
~ Poems by Sandhya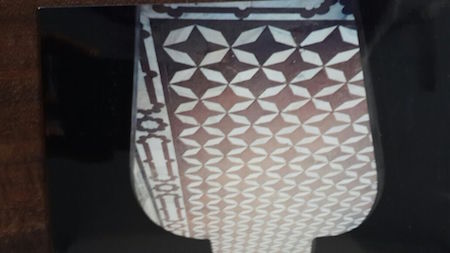 Here are several poems recently written by Sandhya
"Do They Know it's Christmas"

On Christmas Eve I went out
for a walk
In the dark hours to watch
the colorful strands of lights
in the neighbors' gardens.
In the distance I heard a night bird calling – it may have been an owl.
Another bird yelled back, and they
carried a conversation for a while.
I wondered if they knew it was a special night,
or if, for them, it was
just another night,
full of mystery and magic
when the unseen worlds meet for a chat
and the forest spirits hold councils in each other's tree
and the sky dragons flip coins over the moon's attention
and the misty beings playfully make rings with their misty breaths
and humans' joys and tears spread in the
thin cool air in search for
a star or two for comfort.

Yes, I think for the birds
it was just another ordinary night
like all other nights.

* * *

I go out to meet the world
armed with coat and scarf, hat and gloves,
fears and prejudices,
expectations and doubt as my umbrella.
Yet through all this
through all this
my being leaps out innocent and trusting
like a six year old on her birthday,
and the world comes rushing in
with joyous open arms
like that kind-eyed dog moving her body against my hand
to show me where to stroke.

We need not deem our humanity an insult
nor our need for protection – a burden.
Are not the feathers that protect the crow
in the night's coolness
also the feathers that make his wings soar?

For that which gives us shelter
is also that which moves within our souls.

* * *

God told me in secret
Her name.
I argued it should be told
to everyone.
She said, "Go ahead, be my guest",
so I shouted from the top of the green hill:
God's name is THIS!

The sheep kept munching the grass
and the low, fast moving clouds
kept moving with the wind.
I suspect they have known this
all along.

* * *

I lie down so I can
reach my tender heart,
so I can touch the tender heart
of everything,
so the lie
of the meditator
can be revealed,
and melt into the timeless and exquisite
pulse of the River.

Tender is the heart
touched by pain
and joy, yet
finds gladness in both,
as both are felt as the stroke
of "the tender hand of the
Unseen".

* * *

Sometimes in meditation
it makes no difference
if the eyes are opened or closed.
One keep seeing the beauty
of this aching world
both ways.

* * *

The mind asked:
Why leak all this ecstatic energy
into the written word?
Why not pour it into mediation?

The heart answered:
When a flame is on fire
and sparks are flying –
Who cares where they land?

* * *

One night I wept to the moon
That I was missing my Mum.
The moon listened silently for a long time.
Then, though she was very skinny, she made an effort
And hugged me.
I stayed in her arms for a long while,
Until, like my Mum, she slowly
began to fade,
Slowly disappearing.
But, like my Mum, I knew she was there.


(Photo: by Jaya.)
---
~Interesting Links


~Jaya shares a link to a documentary film about life, hope and social justice in India, follow the link for more.
~Jessica shares links to

"Sadhu Cinema,"

a series of poetically beautiful little films about India life. And an article on British teenagers learning

mindfulness meditation in school.

(Photo: by Jaya.)
---
~ Upcoming Retreat Dates & Details
14 - 21 August, 2015


Silent deep rest meditation retreat in Quebec, Canada.
Offered completely on a donation basis.
Teachings will be in English and French
Facilitator: Jaya Ashmore.
For information and registration, write to:
quebec(@)opendharma.org
21 - 28 September, 2015
Silent deep rest meditation retreat at Sharpham in Totnes, Devon, UK.
Teachings will be in English.
Facilitator: Jaya Ashmore.
For information and registration, write to:
totnes(@)opendharma.org
16 - 18 October, 2015

.
Meditation with horses retreat at Dharmaloca, Catalonia, Spain.
Letting the horses whisper our true nature.
click here for information about the place and how to get there
Teachings will be in English and Spanish if needed.
Facilitator: Gemma Polo.
For information and registration, write to:
gemmaji(@)gmail.com
www.awakeningwithhorses.org
24 October - 3 November, 2015.
Retreats and dharma talks in Australia.
Teachings will be in English.
Facilitator: Jaya Ashmore.
For information and registration, write to:
ozopendharma(@)gmail.com
www.thedharmapath.com.au
24 October-3 November, 2015.
Retreats and dharma talks in Australia.

Teachings will be in English.
Facilitator: Jaya Ashmore.
For information and registration, write to:
ozopendharma(@)gmail.com
6 - 12 November, 2015.
Meditation retreat in Germany.
Meditation through silence, deep rest, yoga, genuine inquiry and heart connection.
Teachings will be in English.
Facilitator: Gemma Polo.
For information and registration, write to:
germanyretreat(@)gmail.com
1 - 8 and 8 - 15 January, 2016.
Two 7-day silent meditation retreats at Anantha Niketan Ashram near Tiruvannamalai, south India.
Meditation through deep rest to contact life beyond ideas.
Click here for more information about the place and how to get there.
Teachings will be in English.
Facilitator: Jaya Ashmore.
Guest facilitator: Odelia Weinberg.
For information and registration, write to:
manager(@)
opendharma.org
March, 2015.
Deep rest retreat in Karjalohja, Finland.
Teachings will be in English.
Facilitator: Jaya Ashmore.
For more information check:
opendharmafinland.wordpress.com
For more information about retreats organized by our sister organizations visit www.SanghaCalendar.org
~ Welcome to Everyone
We would love to share your inspiration in an upcoming newsletter. Photos! Poems! Drawings! Musings! Reflections on a recent--or not so recent--retreat! (You can even tell us that you'd like to contribute anonymously.) Please feel free to send any contributions to:
newsletter(@)opencentre.es
---
Rincón Latino
En esta newsletter
~ Noticias
~ Reflexión mensual por Gemma
~ Próximos eventos
~Noticias
Aún hay algunas plazas para el retiro de meditación con caballos que tendrá lugar 16-18 octubre 2015 en Dharmaloca!
gemmaji(@)gmail.com
---
~Reflexión Mensual por Gemma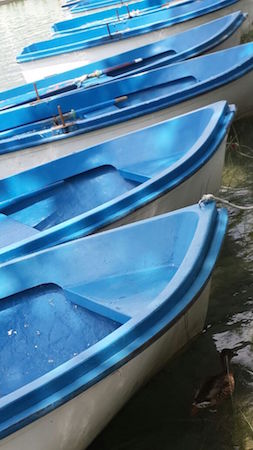 Por encima de las nubes

Hoy me cayó la vanguardia en las manos. No solo esto, además tuve un momento de calma para hojearla.
Leí sobre la reciente muerte de Abdul Kalam, quién fue presidente de India durante unos años mientras yo vivía allí. Siempre me pareció un hombre simpático, especialmente por su peinado curioso y su sonrisa.
El artículo pincelaba su biografía y contaba su trayectoria que empezó en una familia humilde y llegó hasta ser un científico reconocido además de gran político. Se dice que al hacer oposiciones para entrar en la airforce del país, se quedó fuera siendo el noveno y habiendo sólo 8 plazas. Después de este desengaño, en vez de hundirse escribió: "todos los pájaros encuentran refugio cuando llueve, pero el águila vuela por encima de las nubes"
Me gustaría reflexionar un poco sobre esta frase que me llega al corazón, pues siento como llenamos nuestros días dando vueltas alrededor de los diferentes refugios que creemos necesarios. Apuntamos hacia los deseos como si éstos fueran metas que conquistar, e incluso convertimos las tareas de cada día en los objetivos de nuestras vidas, como si las nubes fueran el límite y no existiera un más allá de las nubes dónde sobrevolar.
Si viéramos con ojos de verdad, sin gafas coloreadas por nuestro pasado y condicionamiento, podríamos quizás comprender el eje, el origen des de donde todo se teje y existe.
¡Hay un gran cielo! más allá de estas vueltas tan arraigadas en lo que nos parece tan real…
Y hay, por lo tanto, otra manera de dar vueltas fijando la mirada en el horizonte, preguntando al misterio cuál es el siguiente gesto. De tal manera que el hacer y deshacer de cada día se convierte en los movimientos necesarios para servir al misterio y dirigirse hacia el horizonte dónde el corazón profundo apunta.
Vivir no es meramente sobrevivir, sino VIVIR.
¿Qué sería para ti volar por en cima de las nubes?

(Photo por Jaya.)
---
Próximos Eventos
(Aquí listamos solo los que se harán en castellano y/o catalán)

Nos encantaría compartir tu inspiración en las próximas newsletters. Puedes mandar fotos, poesías, dibujos, reflexiones, comprensiones que vinieron durante o después de un retiro… (lo puedes hacer incluso de una forma anónima y en castellano o catalán). Por favor, manda tus inspiraciones a od.newsletter.latino (@) gmail.com.
Recuerda que si quieres recibir nuestros próximos eventos y posibles actividades de última hora vía email, puedes unirte al grupo informativo enviándonos un correo electrónico en blanco a la dirección: opendharmalatino-subscribe @ yahoogroups.com.