~ October Newsletter

(Photo: Maine zendo in the rain, by Nico.)


In this newsletter
~ News
~ The Monthly Theme--Silver Lining, by Jaya
~ In the Hills, photos from the Dharmaloca retreat
~ Creating and Being Created
~ Aliveness & Connection, by Julia
~ Upcoming Events
~ News

Interviews

Jaya will conduct one-to-one interviews of 10-15 minutes each via Skype
this Sunday,
7 October
, between 4pm and 4:45pm Spain time, though there may be the possibility of arranging for a later time. If you would like to schedule a time for an interview, please email Alison: interviews (at) opendharma.org.
Radio Dharma x 2
Jaya will give two radio dharma talks this month over the free internet radio site blogtalkradio.com. The first will broadcast
this Sunday, 7 October
at 5:00pm Spanish time. (The site lists the start time at 11am, as it's based in the Eastern US.)
Follow this link to join.
Jaya will broadcast her second radio talk on
Sunday, 15 October
, also at 5pm Spanish time.
Please follow this link to join.
If you don't want to miss these events, then click on "follow" on the blogtalkradio page just under the Open Dharma logo.
Hello, Australia!
There is still plenty of room on the retreats in Australia. There was a rumor that Jaya was going to New Zealand as well as Australia--not this time, though she has always wanted to visit that beautiful country. For more information contact: ozopendharma(at)gmail.com

Jin Shin Jyutsu in India
Jaya will offer a Jin Shin Jyutsu course in Lucknow 10-17 March, instead of the canceled silent retreat in Hardwar with the same dates.
---
~ The Monthly Theme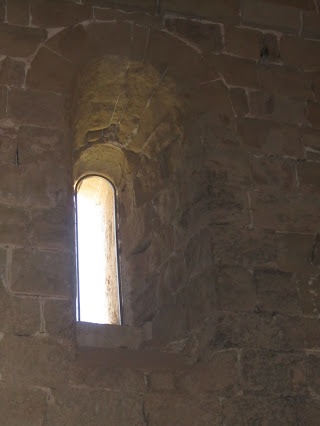 Jaya offers the monthly practice theme for October ~ Silver Lining
If we don't go to extremes, it can be fun to discover what we love about what we hate.

Byron Katie encourages us to think of one of our most difficult situations and then to think of 3 or 5 or 10 reasons our life is better because of that same situation. She interviews a dyslexic man and finds out that he feels ashamed not to be able to write a check at the grocery store, but he also has a thriving business and has other people read boring articles and summarize them for him. Then he is free to use the most pertinent information as he feels fit.

So Byron Katie really means that we will find specific ways our lives are enriched by our difficulties, and not just the fact that we can have more compassion for others in difficulties.

Meanwhile, along the way, if we rub up against the deep seed of dependence on difficulty--the sense of solidity and ground we get from being a person with a problem--we may feel that half-conscious impulse to suffer unnecessarily start to drop away.

Love,
Jaya




by Jaya
(Photo: Castell Miravet, by Jaya.)
---
~In the Hills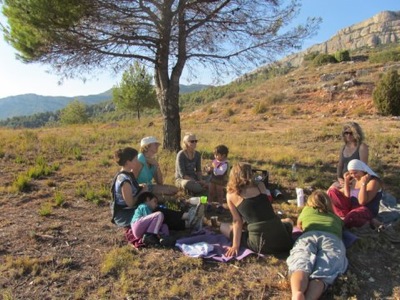 Please Enjoy these photos, taken during September's one-month retreat at Dharmaloca....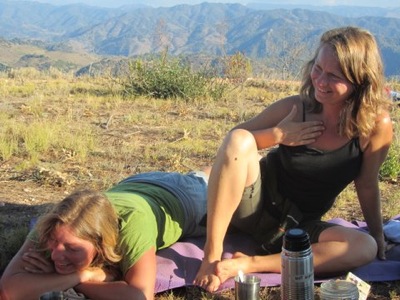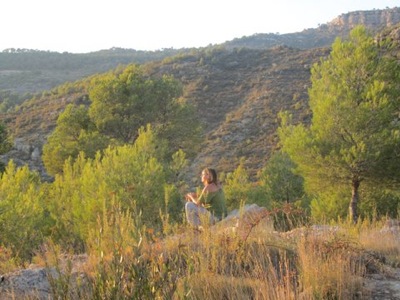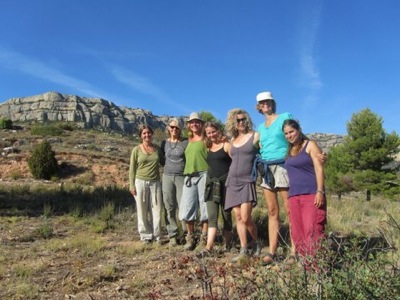 (Photos by Jaya.)

---
~Creating and Being Created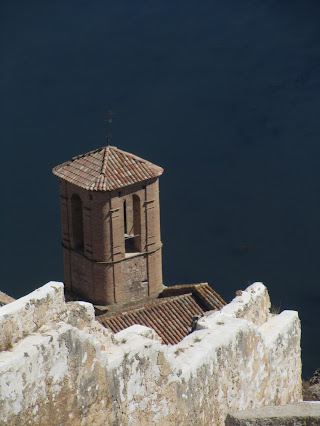 A friend wrote in recently with some thoughts on the nature of practice and the ways of the mind and of life, asking that these thoughts be shared anonymously...Please, enjoy.

I've been lately putting myself into group, solitary, action retreats. But did I really put myself into it? I realize that more often, I just follow the flow of life, opening and listening to the heart to show me the way, inquiring, but trusting that in this exploration I might feel lost, bored or find myself in darkness, but that what I live is where I am, and that a lot of colors and light are there ready to express themselves. How can I be bored of creating and being created? Finally, I'm not lost, but just in a place that I've avoided opening for a long time, so long that I don't recognize it. A place that makes peace within and space for the new....
Feeling ready to not be enough and be happy with it, there is a sense of losing an identity, one that I think has never been "mine," though the mind grasps to identify with it. That opens all the possibilities to just be, change, grow and say 'yes' to any of the opportunities that Life constantly brings. I'm alone in this and it's perfect because it means I can share with everything and everyone around me. Being lonely I would have to carry this heavy weight on my own.
The mind tries constantly to resist, to appropriate any aspect and to make itself the full reality of existence. To just acknowledge its constant movement, to accept and realize that it's there, is a really useful part of the self, though the mind tries too often to colonize and to dictate the whole of existence.
Seeing more clearly when movements come from the mind, connecting with a deeper sense, brings freedom that opens doors instead of closing them. The unfolding of the nature of what I am, is simple. It needs effort, but a gentle, soft one, that has always been there, though covered by a pile of worries, needs, desires that were weighing in the illusory balance of happiness...Life is fulfilling without having to create a world out of imagination or mind illusion.
In this way, even outside of a retreat context, allowing that I will fail, hurt and be hurt sometimes brings a fresh and light feeling, a feeling of readiness to face whatever can show up, even if what I might do is nothing. I realize that I can't escape this call now...why try to close off something that truly feels right, even if some people tell me I'm wrong? I can only go along with life and not with my dreams or illusions about it. And what feel real is not when I am "someone," but one who is not different from nature, not a visitor, but part of it, inter-feeding each another. Just identifying with that which doesn't need a name...


(Photo: Castell Miravet, by Jaya.)


---
~ Aliveness & Connection
Julia sent in this link, and a few words, about Rachel Naomi Remen for us to share:
I love Rachel Naomi Remen's work. This interview is a lovely taste of the kind of heart she shares with the world. She speaks about our aliveness, connection, authenticity, humanity in a very down to earth way. I have enjoyed spending my adult life doing healing work that is full of love, connection, and deep witnessing.
Please follow this link to hear Dr Remen talk about "The Life Force."




by Julia
(Photo: Bean vines, by Jessica.)
~ Upcoming Retreat Dates & Details
27 & 28 October, 2012, two one-day meditation retreats in Melbourne, Australia

Teachings will be in English.

Facilitators: Jaya

ozopendharma(at)gmail.com

2 - 6 or 2 - 9 November, 2012, silent mediation retreat in Melbourne, Australia

Teachings will be in English

Can be taken as a four-day or a 7-day retreat

Facilitators: Jaya

ozopendharma(at)gmail.com

5 - 15 January, 17- 26, and 27 January - 6 February, 2013, Silent meditation retreats near Tiruvannamalai, India

Near Anantha Niketan Ashram

Teachings will be in English.

Facilitators: Jaya and Gemma. Guest facilitators Zohar and Nicole will join us on the second and third retrats, respectively.

opendharmainfo (at)

yahoo.com

21 - 28 February, 2013, Dharma Gathering, Sarnath, India

At the Thai temple in Sarnath, India

Facilitators: Christopher Titmuss, Jaya, Zohar and others.

For more information check: bodhgayaretreats.org

10 - 17 March, 2013, Jin Shin Jyutsu in Lucknow, India

Jaya will offer a course in Jin Shin Jyutsu....

More information to come!

1 - 8 & 9-19 April, 2013, meditation retreats at Sattal Ashram, North India

Seven-day and 10-day silent mediation retreats at Sattal Ashram in the foothills of the Himalayas in India

Teachings will be in English.

Facilitators: Jaya and Gemma

For more information write to:

opendharmainfo(at)yahoo.com

20 April - 4 May, 2013, Two-week Jin Shin Jyutsu and meditation retreat at Sattal Ashram, North India

Teachings will be in English.

Facilitators: Jaya and Gemma.

opendharmainfo (at)

yahoo.com

June, 2013, Two-week retreat at Dharmaloca, Spain

Teachings will be in English & Spanish

Facilitators: Jaya and Gemma

For more information write to:

dharmalocaretreat (at) opendharma.org

25 - 29 June, 2013, Silent Deep Rest Retreat at Le Moulin, Cubjac, France

Teachings will be in English.

Facilitators: Jaya or Gemma

For more information write to:

mail (at) moulindechaves.org

13 - 20 July, 2013, Deep Rest retreat near Ter Apel, Holland

Teachings will be in English.

Facilitators: Jaya or Gemma

For more information write to:

opendharmaholland(at)hotmail.com

31 July - 4 August, 2013, Diving into Meditation Retreat, in Eastbourne, UK

Deep rest, silence and genuine inquiry.

Teachings will be in English.

Facilitators: Gemma

For more information write to:

info(at)retreattogayles.co.uk

For more information about retreats organized by our sister organizations visit www.SanghaCalendar.org

~ Welcome to Everyone

We would love to share your inspiration in an upcoming newsletter. Photos! Poems! Drawings! Musings! Reflections on a recent--or not so recent--retreat! (You can even tell us that you'd like to contribute anonymously.) Please feel free to send any contributions to: newsletter (at) opencentre.es