~ May Newsletter

(Photo: Horses at Dharmaloca, including the first born colt, by Kate
.)
In this newsletter
~ News
~ The Monthly Theme, by Jaya
~ On Shaking Like a Leaf and Bringing to Light, by Kate
~ Bathing Hands, by Julia
~ A Moment of Breathing Space, a poem
~ Upcoming Events
~ News

Interviews

Jaya will do one-to-one interviews of 10-15 minutes each via Skype on Sunday, 20 May, 3:30 pm - 5:00 pm Spanish time. If you would like to schedule time for an interview with Jaya, please email Alison: interviews(at)opendharma.org.

Radio Dharma
Jaya will give a radio dharma talk over the free internet radio site blogtalkradio.com on
Sunday, 20 May
at 5:30 pm Spanish time. (The site lists the start time in the Eastern US.) Please check in at blogtalkradio.com after May 6 and search for "Open Dharma" if you'd like to join. If you don't want to miss these events, then click on "follow," just under the Open Dharma logo.
At the Banks of the Ganga
Tom Riddle and Jaya have collaborated on a short video in which Jaya walks along the Ganga gives a mini-dharma talk called "Timeless River," available through this link. For Jaya, the project brought to mind the on-going efforts of two organizations working to clean the river's polluted waters. Ganga Action, an eco-frienldy group, was begun by Swag Ashram and joined by others to organize and support Ganga cleanup efforts near Rishikesh. This April Ganga Action volunteers pulled truckloads of garbage from the river near Lakshman Jhula. In Varanasi, at the Tulsi ghat, the Sankat Mochan Foundation has worked to clean the waters of the Ganga since 1982.
Colts Born at Dharmaloca!
The first colt, named Chandra, for the time being, was born on April 12. Her name, meaning "moon" in Sanskrit, was chosen before anyone saw the little crescent moon on her nose. The second colt, for now called Akashi, meaning "sky," came out feet first just as we were putting this newsletter out. Both are healthy and were born with no outside intervention. Akashi, though only days old, is already bigger in size than the colt born earlier.
Fall Retreats in Australia and in India
Jaya will be teaching two retreats in Melbourne, the last weekend of October and the first weekend of November, with details to come. And...drumroll, please...we have again been welcomed to reserve the delightful nature sanctuary that is Sattal Christian Ashram in India for retreats in late October, 2012, and all of April through 12 May, 2013.
---
~ The Monthly Theme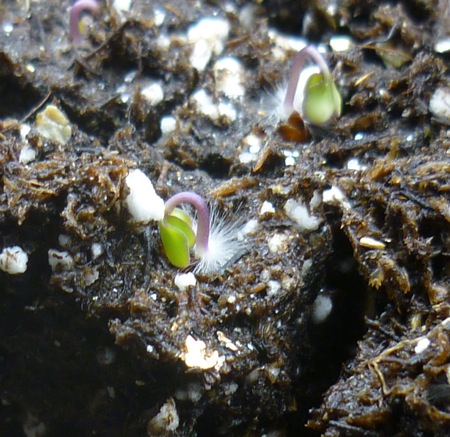 Jaya offers the monthly practice theme for May~
If the mind were blank, what would be left?
Is it enough?
Is it enoughness?
These were meditation instructions I gave a few days ago with a long pause after the first question.

It is not, of course, that the mind has to be blank in order for us to feel what else is here besides the thinking mind.

Love,
Jaya




by Jaya
(Photo: Seedlings, by Jessica.)
---
~On Shaking Like a Leaf and Bringing to Light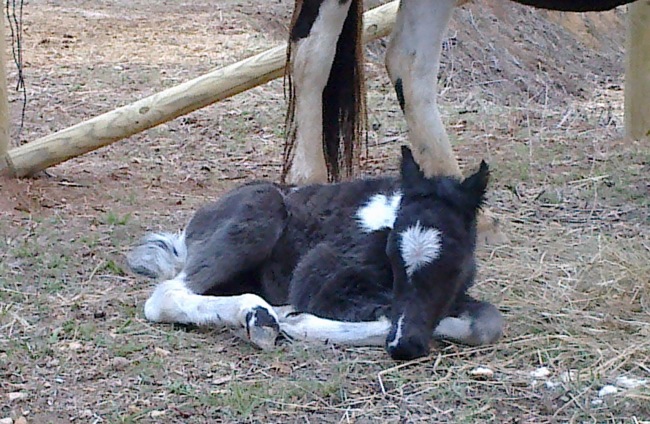 Kate writes from Dharmaloca, where Chandra was born two weeks ago.
One beautifully still morning last week, as I lifted haybales, Sofia lay down and had her foal. In Spanish they say "dar a luz" -- bring to light. For a long time the foal, Chandra, stayed half way between both worlds, her hindquarters still in the dark, where she had come from, and her head and front legs feeling this new world and its gentle morning sun. And there she stayed, enjoying nature's way of ensuring the umbilical cord fed her for the longest time possible ahead of the next few hours 'til she learnt to drink.

Sofia, a first-time mother, extremely relaxed, also stayed patiently in this entirely new and surely bewildering state between the old pregnancy and the new motherhood. She greeted the creature crawling out of her from time to time, until Chandra was ready to move all the way to her waiting mother's muzzle to say "hello," bringing her all the way out into this world. It took just under an hour. And required no human input whatsoever. It was a challenge to not want to "help," to not assist Chandra in finding the milk, for example (it seemed to take forever!). Actually, I was really fortunate to see it -- it's very rare for horses to give birth in the daytime, which meant I was accepted as part of Chandra's world from her first moments in it. Within ten minutes of being out of her mother she was on her feet, and came unquestioningly over to see if I might have the milk she was looking for somewhere about my person. And then she was off; wide awake, full of trust, and joyfully discovering her ability to move freely.
She has a round white circle on her forehead, and is called Chandra, "moon" in Hindi. Later on this same day she came and placed her forehead against mine for a while, in an apparently universal form of greeting.
Whilst Taki waits for her foal to arrive we are continuing very gentle work together. She is shy, her instinct being to move away from things that she finds threatening and when I was able to reach over the gap and touch her for the first time it was a remarkable feeling -- that we trusted each other and that her desire for contact with a human finally over-rode her extremely strong instincts to flee. She was shaking like a leaf but so curious. When a hand is on her she is still and starts to relax and soften, and she is so open to it, you can feel. But there is still a battle inside her, and that's the really interesting, and very touching part. I really love that she accepts her fear and stays. She isn't tied up or anything -- she's completely free to move away if she chooses. And when she stays, which she mostly does, it's an extraordinary feeling. She can get so relaxed that she falls asleep. It's beautiful; this pure desire for contact, across a species, that is for no other reward.
I read and liked this:
"We can choose to look beyond the evolution of the horse as a partner for leisure and sport to discover a quite difference, and virtually boundless world. If we follow the trails of myths and the words of our ancestors, then authentic, natural handling of horses has never been a kind of sporting skill, but primarily a mental exercise whose aim is a form of spiritual meeting or encounter. […] it can only happen if you strive to comprehend the whole event in the simplest essential terms. The horse then becomes a partner for meditation and a unique, objective reference to reality. Personal development and the meeting with the authentic self, resting within itself, are the goals […] This mental attitude protects people from constantly believing that they are losing something, or that they have to hold on to something with great strength. It allows people to dip into the simplest and most natural event, with the certainty that they are protected and supported by the creative forces that are far more powerful than us humans. The mental attitude that I am talking about has much to do with becoming spiritually and physically aware, and the ability to constantly relativise one's own appearance […] Handling horses, in particular, requires this direct reference to reality. It protects us against losing the ground beneath our feet as we try to meet our authentic selves." Hempfling (2010)




by Kate

(Photos: The first colt born, by Kate.)

---
~ Bathing Hands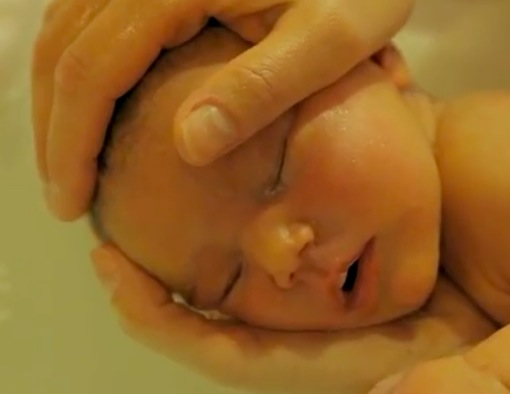 Julia sent a link to this video for us to share:

"Since I watched this," she says, "I've been practicing holding myself with this kind of warmth, tenderness, and confidence."

Follow this link

to see the video.






by Julia
(Photo: Courtesy of Kristin Luce and ElephantJournal.com)

---
~ A Moment of Breathing Space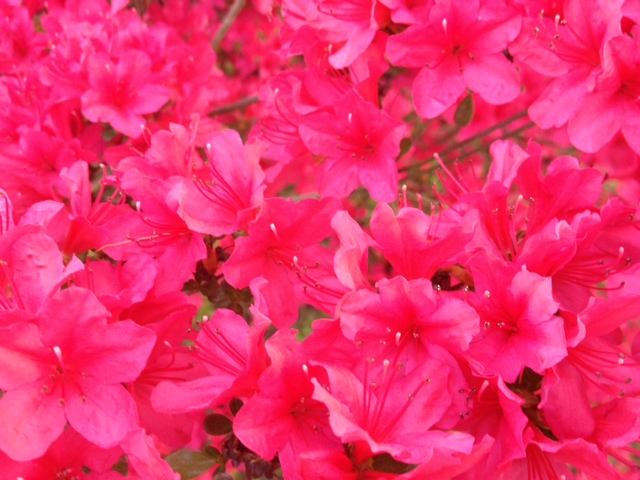 Katurah sent this poem to share, written by Kathryn Arbour....
"A Moment of Breathing Space"

Take it after politeness
Or passion,
When the flimsy or stubborn
Sets you back.
This trip around the
Half-dark world
Almost always involves
Becoming someone else.
It's not worth taking in
All those false starts.
So, for the sake of irony,
Blink at the details and
forget what you just said.
Always leave enough space
For whatever is unpleasant.
It passes. It passes.
And on the inhale there is
Something slow and transparent.
Wet grass maybe.
Or a wish granted.
(Photo: Blooms, by Julia
.)
---
~ Upcoming Retreat Dates & Details
October 2011 thru October 2012, Freedom of Movement Lab
in Cyberspace
Facilitator: Jaya
For information and registration, write to:
interviews (at) opendharma.org
4 - 18 June, two-week retreat at Dharmaloca, Spain
Teachings will be in English and in Spanish.
Facilitators: Jaya and Gemma
dharmalocaretreat(at) opendharma.org
25 June - 1 July, Deep Rest retreat at Le Moulin, France
Teachings will be in English
Facilitator: Jaya
mail (at) moulindechaves.org
6 - 12 July, Deep Rest retreat in Catalonia, Spain
Teachings will be in Spanish.
Facilitator: Gemma
retirosopendharma (at) gmail.com
www.labartra.com
14 - 21 July, Deep Rest retreat near Ter Apel, Holland
Teachings will be in English
Facilitator: Jaya
opendharmaholland (at) hotmail.com
2 - 4 and 4 - 12 August, Deep Rest retreat in North Carolina, USA
Teaching will be in English.
Facilitator: Jaya
opendharma.nc(at)gmail.com
8 - 12 August, Deep Rest retreat in Eastbourne, UK.
Teaching will be in English.
Facilitator: Gemma
info(at) retreattogayles.co.uk
www.retreattogayles.co.uk
7 September - 5 October, one-month retreat at Dharmaloca, Spain
Teachings will be in English and Spanish.
Facilitators: Jaya and Gemma
dharmalocaretreat (at) opendharma.org

Last weekend in October & first weekend in November, Melbourne, Australia
Teachings will be in English.
Facilitators: Jaya
more information to come...
~ Sanghacalendar.org
Open Dharma has an open, mutually enriching friendship with several "sister projects": Christopher Titmuss encouraged Jaya to start teaching in 1998, and Christopher and Jaya continue to teach together annually in Sarnath. "Retreats with Ajay" highlights events where Ajay is teaching even if they are not Open Dharma events. Other newer teachers received nourishment with Open Dharma and have now begun to lead their own events. Click here for a calendar of all these events.
~ Welcome to Everyone
We would love to share your inspiration in an upcoming newsletter. Photos! Poems! Drawings! Musings! Reflections on a recent--or not so recent--retreat! (You can even tell us that you'd like to contribute anonymously.) Please feel free to send any contributions to
newsletter (at) opencentre.es