~ March Newsletter

The March newsletter is full of bright, spring energy! Please enjoy.
In this newsletter
~ News
~ The Monthly Theme--Depths, by Jaya
~ A Letter from Dharmaloca, by Gemma
~ Two Poems, by Sandyha
~ Embroideries, by Julia
~ Inspiration, from Fred
~ Upcoming Events
~ News

Interviews

Jaya will do one-to-one interviews of 10-15 minutes each via Skype on Sunday, 11 March, between 9 am until 10:30 am India time. If you would like to schedule a time for an interview, please email Alison: interviews (at) opendharma.org. (And if you are unable to make it then, you may be able to arrange another time.) There will be no Skype interviews held in April.

Radio Dharma
Jaya will give a radio dharma talk over the free internet radio site blogtalkradio.com on
Sunday, 11 March
at 9:30 pm India time. (The site lists the start time at noon, as it's based in the Eastern US.)
Please join in by following this link
.
Also, Ajay is giving two additional talks over blogtalkradio.com on the Sanskrit text the "Yog Vashisht" on
Saturday, 10 March
and on
Sunday, 11 March

,
both at 5:30pm India time (7am in the Eastern US). Please join in to hear these talks by following
this link for March 10
, and
this one for the 11th.
If you don't want to miss any these events, then click on "follow," just under the Open Dharma logo on the site. (Apologies to those who logged on for Jaya's last talk. The site was down so she was unable to broadcast.)
Yearly Update
It's time to take a quick look back: During 2011 Open Dharma teachers led 13 silent retreats and one 'Dharma gathering'--including retreats that ranged from half-a-day to two month-long retreats--attended by 360 people. Over 30 volunteers from over 10 countries made this possible.
Additionally, the website had lots of action, with an average of over 5600 hits per day. We launched online radio dharma teachings this year, and ongoing support between retreats continued via Skype interviews and face-to-face interviews, and in daily group meetings for study, reflection, silent meditation, meditative singing, ecology, work meditation and walks in nature.

Open Dharma also initiated a projec, with no cost to Open Dharma itself, called Awakening with Horses, where participants can deepen in presence and awakening through meditation with horses. Stay tuned for more!
---
~ The Monthly Theme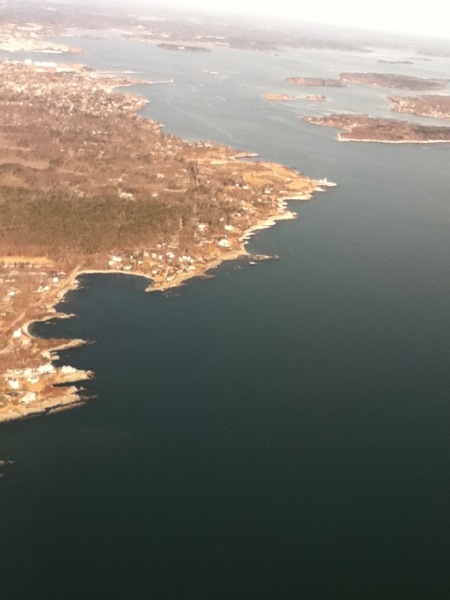 Jaya offers the monthly practice theme for March ~ Depths
I loved when Papaji (Poonjaji) talked about depth.
He used to say that a human being can go deep. And that in itself is good to remember--just to connect within to whatever feels deepest, whether we are in a grocery store, a garden, a conversation or a meditation.

Then Papaji would say that a human being can go deeper. That is also good to remember. No matter what is going on, we can always go deeper. We are human beings. Even fear, boredom, or rage can be a pathway to more depth, as can appreciation, a gap between thoughts, or openness.

But then Papaji said, as have many other wise ones, that we can go so deep that it is impossible to talk about deeper or less deep. We have given ourselves joyfully to the depths and do not care which way is up anymore.

Some ways to play with this theme this month--
~Going deep and deeper, maybe with the help of the lower belly or feet. Then giving in.


~Let our relating come less from the head and the conditioned, emotional heart, and more from the mysterious lower belly.


~Hold our fingers! In Jin Shin Jyutsu, human beings have many depths, including 5 we can harmonize by holding our fingers: the thumb for worry, the index finger for fear, the middle finger for anger, the ring finger for sadness, and the little finger for pretense and trying too hard.


~What is depth? How do we know we are deep? What is the difference between deep, high, and wide? Is deeper always better?
Have fun diving into the depths, with no reason to hold back.

Love,
Jaya




by Jaya
(Photo: View from a plane, by Nico.)
---
~A Letter from Dharmaloca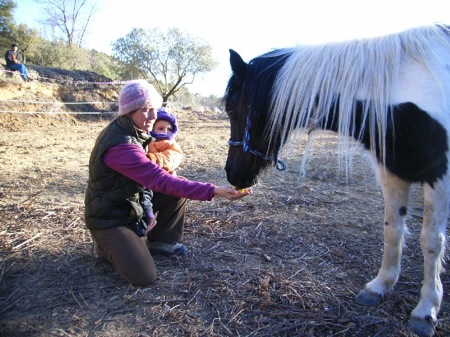 Dear Friends,

On the auspicious day of Saint Valentine's, the two pregnant mares came to Dharmaloca to join our family.

After 9 hours of traveling by road from Basque Country to Catalunya they arrived on a very cold night and were left within the boundaries of an electric fence never known to them before.

I hardly slept feeling their fear and being nervous about the possibility of them running out of the fence to never be found again.
It all calmed down and within a few days. They were home and had no intention of running away.


However, they are wild animals so it is taking time to let them understand that we are not lions, and that next to us they can find safety and start a journey of learning and well-being led by curiosity and built by non-aggressive communication.

We enjoy the just being there with them, and we all seem to have our own way to do that. Florian goes down to the field to make his siesta next to them. Ulrike stops for a while to admire them on her way to lovely walks around. Gayatri screams and makes all kinds of gestures to make me understand she wants to touch them and then, when she is about to, turns to me for salvation. And I do some leading exercises with "cua blanca" (white tail) and play with body language with "cua negra" (black tail). I find them extremely beautiful and very intelligent, and I am happy to witness how they overcome their instinct to run away from predators, turning it into getting to trust and being willing to learn for their happiness.

Today the team that works for the nature preserve finally came to place the wooden planks to make the corral that later on will become the space for some of the Awakening with Horses programs that hopefully will be offered some day.
My deep gratitude to life, for allowing and empowering the manifestation of that which to the eyes of many seems crazy.

Love,
Gemma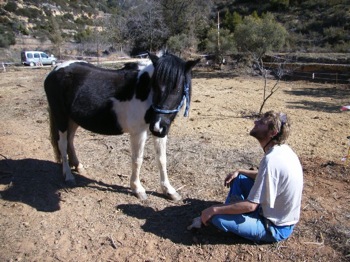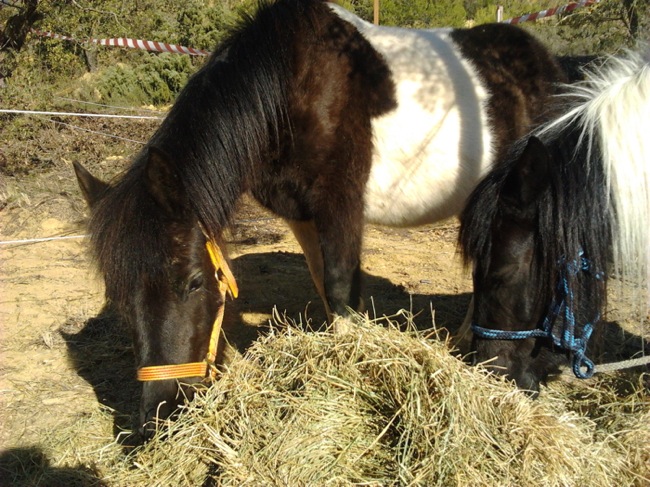 by Gemma

(Photos: 'Cua Blanca' and 'Cua Negra' at Dharmaloca.)



---
~ Two Poems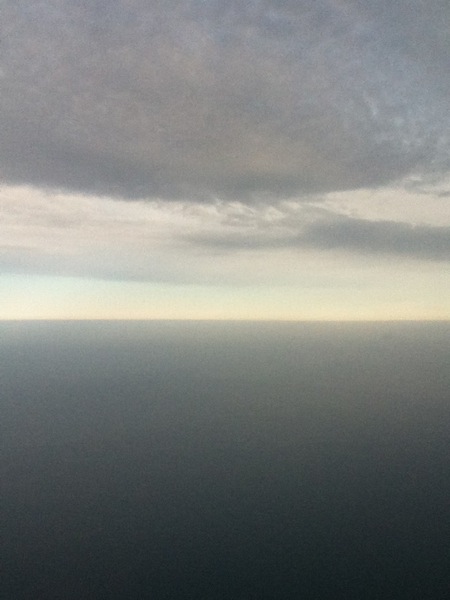 Sandhya sent in her two beautiful poems from the winter retreats in Tiruvannamalai for us to share:
1.
Behold --
The Messiah has come!
She is here
In the grass you step on
And the sky you gaze at.
Go home!
Go home to greet her
In the secrets of your heart
She's been whispering to you
But you could not hear.
Go home,
Go deeply home
To be lifted to her bosom
And meet yourself
In her eyes.
2.
Love
Was never meant
To be personal.
The personal reveals the taste
Of what's possible.
Love
Was never meant
To be impersonal.
The impersonal reveals the taste
Of the Beyond.
How can love be
Personal or impersonal?
Through love
The personal becomes
Impersonal,
And the impersonal --
Very very personal.




by Sandhya
(Photo: From the air, by Nico.)

---
~ Embroideries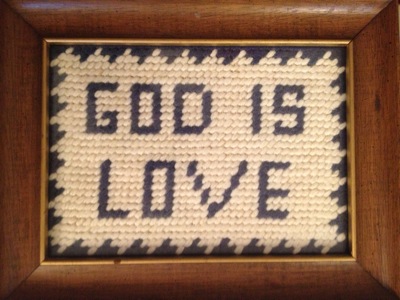 Julia sent these musings on the embroideries in her life....
This piece lives over the toaster in my kitchen now.
Our house was on a street with giant trees in Charlotte, North Carolina, and it hung on the wall in our "breakfast room," where we actually ate all of our meals, not just breakfast.

I would stare at it for what seemed like hours, spelling it out and saying the words forwards and backwards -- god is love, evol si dog, god is love, evol si dog on and on...

This was around the age when my mother would get upset because I liked to tie my red napkin around my face to cover my mouth like a bandit.

I also had an irresistible impulse to swing my spoon in a wide arc out and up over my head between every bite.

I would follow the spoon with my eyes.
It felt good, and I found it to be a very graceful way to eat.

Here is another one that lives by the stove, a Valentine's Day gift that I gave my husband many years ago...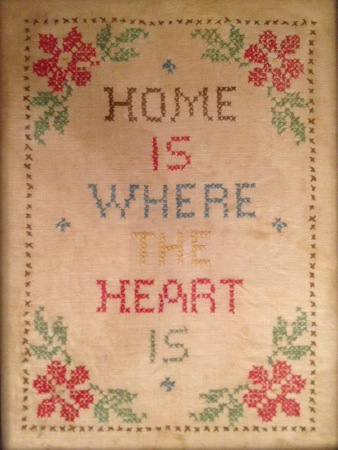 by Julia
(Photos, Julia's embroideries
.)
---
~ Inspirations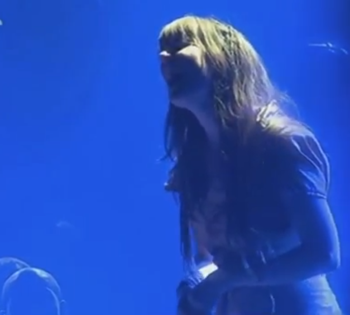 Fred sent us his musical inspiration to share this month...
Hello, Friends of Opendharma,
Camille is a french singer, no need to understand her lyrics to be moved by her deep vibration.

Anyhow some indication :
In the first video
, she plays "Tout dit" ("All said"), inspired by the mystic nun Hildegarde von Bingen, who lived in the 12th century. It's about what is above words, "I am the sound of the birds, of wind in the trees / I said it all and broke the charm / tout dit, tout dit... (silence) now I'm just looking at you / And if once, sister, you give your heart, beware, don't say it all, for you might die of languor..."
Sorry for these uneasy bits of translation!
The second video
("She Was") will be clearer to English ears, letting go at both sides of a life, and that life perpetuates itself whatever form it gets. In other songs, she displays a great range of energies, filled with the joy of being, I hope you'll share her beauty and vivid peace.
Fred.
---
~ Upcoming Retreat Dates & Details
October 2011 thru October 2012, Freedom of Movement Lab
in Cyberspace

Facilitator: Jaya
For information and registration, write to:

interviews (at) opendharma.org

3 - 4 March, Non-residential weekend retreat in Barcelona, Spain
Silence, meditation and rest with the sangha

Teachings will be in Spanish.
Facilitator: Gemma

gemmaji(at)gmail.com




24 - 31 March, and 4 - 11 April, Deep Rest retreats near Hardwra, India

Teachings will be in English

Facilitators: Ajay and Jaya

opendharmainfo(at)yahoo.com

15 April - 5 May, deep rest retreat in the foothills of the Himalayan mountains, India

Teachings will be in English

Facilitators: Ajay, Gemma and Jaya
opendharmainfo(at)yahoo.com



4 - 18 June, two-week retreat at Dharmaloca, Spain

Teachings will be in English and in Spanish.
Facilitators: Jaya and Gemma
dharmalocaretreat(at) opendharma.org




25 June - 1 July, Deep Rest retreat at Le Moulin, France

Teachings will be in English

Facilitator: Jaya

mail (at) moulindechaves.org




6 - 12 July, Deep Rest retreat in Catalonia, Spain

Teachings will be in Spanish.
Facilitator: Gemma
retirosopendharma (at) gmail.com
www.labartra.com




14 - 21 July, Deep Rest retreat near Ter Apel, Holland

Teachings will be in English

Facilitator: Jaya

opendharmaholland (at) hotmail.com




2 - 4 and 4 - 12 August, Deep Rest retreat in North Carolina, USA

Teaching will be in English.
Facilitator: Jaya

opendharma.nc(at)gmail.com




8 - 12 August, Deep Rest retreat in Eastbourne, UK.

Teaching will be in English.
Facilitator: Gemma

info(at) retreattogayles.co.uk

www.retreattogayles.co.uk



7 September - 5 October, one-month retreat at Dharmaloca, Spain

Teachings will be in English and Spanish.
Facilitators: Jaya and Gemma

dharmalocaretreat (at) opendharma.org

~ Welcome to Everyone

We would love to share your inspiration in an upcoming newsletter. Photos! Poems! Drawings! Musings! Reflections on a recent--or not so recent--retreat! (You can even tell us that you'd like to contribute anonymously.) Please feel free to send any contributions to newsletter (at) opencentre.es