~ January Newsletter

During the upcoming weeks will you please consider taking a moment to share your recent inspirations? Have you read a good book lately? Seen an inspiring video clip? Written or read a beautiful poem? Tell us about it! Have you taken an interesting photo? (Yes you have!) Send it in. Drawn a picture? Why not share it with Open Dharma friends via the newsletter? It only takes a second to email something in, and we know from the emails that we do receive how much others will appreciate your generosity. (newsletter (at) opencentre.es)
In this newsletter
~ News
~ The Monthly Theme--Pause
~ "I Don't Want to Live in the Land of Should," poem by Sonya
~ Meditation Timers, by Tom Riddle
~ Nina Simone on Freedom
~ Upcoming Events
~ News

If you missed Ajay-ji's internet radio debut this past month you can still hear three live-from-Lucknow transmissions, in which he discusses the Sanskrit text Yog Vasisht and poems by the Indian sage Kabir. Here are the links,
one
,
two
and
three
. If you want to be sure not to miss upcoming Open Dharma talks shared live over blogtalkradio, follow the links to the site and click on "follow" just under the Open Dharma logo. Please enjoy!
---
~ The Monthly Theme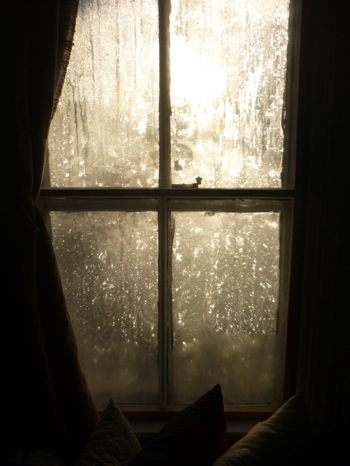 Jaya offers the monthly practice theme for January ~ Pause
The end of the calendar year can act as an excuse for a pause. We can just glimpse and taste ourselves and the stretch of our lives--delicate, powerful--from another place. Or from "no place" along the lines of one Christian mystic's definition of God as "a great no thing." We need to disentangle from our usual occupations and preoccupations to see our lives with God's eyes, to feel our lives with the touch of "no-thing."

Here are few different kinds of pauses to try on as 2012 rolls in.
1) The pause at the end of the outbreath, and at the end of the inbreath. When we are not involved in breathing in or out, what is available?

2) A day (hour, week, month) out of the usual routine. Disengaged from the machinery of habit, what is available?

3) That fresh, breezy moment that sometimes pops through just after waking from a nap or sleep. Before we get busy with what we need to do or what we wish we (or someone else) hadn't done, what is available?

4) Gap time. Many times we do not and cannot know "what is happening" in our deepest meditation, because the "I" is not active or relevant there. Trusting that space and allowing ourselves plenty of "gap time" gives us a chance to be transformed…and grateful to our own practice for years to come. Here's to heading deliberately into the unknown by the light of trust!

Happy new year.

by Jaya



(Photos: A wintery window, top, and the suds of Dharmaloca, by Katurah, above.)
---
~"I Don't Want to Live in the Land of Should"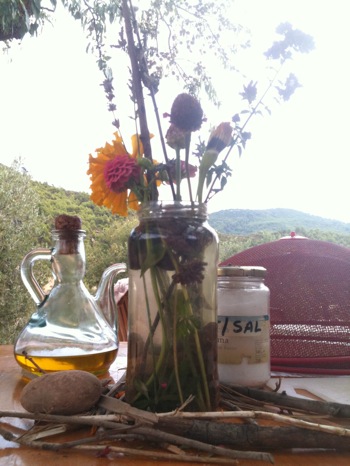 Sonya sent us this poem to share recently.

"I Don't Want to Live in the Land of Should"



I want to run free,
Knowing
That I know
What needs to be done
Right now
that the deep, wide
Luminous intelligence
That is nestled in my belly
In my heart,
My very being
Has a direct line to/
Cannot be separated from
The centre
Of this universe
within universes…
And it KNOWS
How to navigate the landscape
With in --born wisdom
Like the sculptor knows the intimate dimensions
Of her creation
The guidance
Drops like fruit from the trees
The missing link
Never lost
So incredible is this design
SO BIG!
That 'who I am'
And 'right and wrong'
DROWN
In its vastness
Questions like 'what if'
'Shouldn't I'
and 'why' just fade into
the threads
of the cracks
of this
infinite living tapestry..
as I lend an ear
To the subtle sounds
Of the depths of me
To the space
within space
Corners and divisions merge
And the reflection
Is very clear
Resplendent, shining forth
I am not resisting, fighting, deciding,
Claiming, scrutinizing
I am not squashed
Beneath the weight of should
I am that
Unnameable one who moves on the waves
Of hidden grace
Bringing through..
And nothing really matters
But the participation in this dance
Creation
Moves to her OWN beat
We can trust it
Life spirals infinitely
Stopping for nothing
Cracking open
Coming from
And returning to
And cloaked
In stillness
When I surrender my weapons of belief
I drop into the sweet simplicity
Of this
I don't want to live in the land of should
I want to run free




by Sonya

(Photo: The table at Dharmaloca, by Katurah.)



---
~ Tom's Timers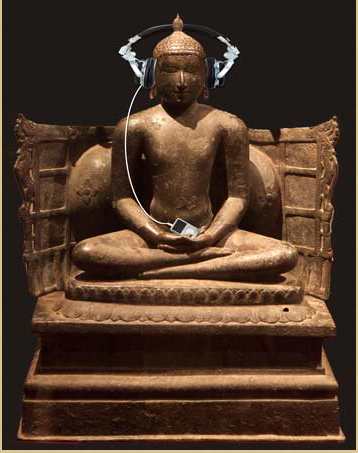 Tom has created a whole wide range of meditation timers available on his website through

this link. You can choose anything from a 10 minute interval to an hour, and the meditation can be accompanied by silence or by white noise. Enjoy!


(Photo: From Tom's meditation timer website.)

---
~Nina Simone on Freedom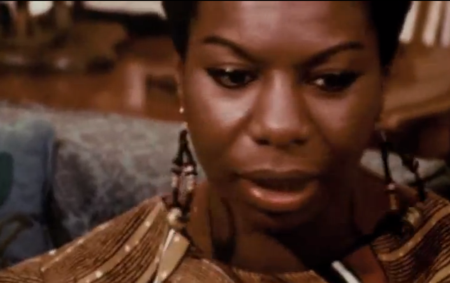 A friend recently sent a
link to this video clip
of an interview with the singer Nina Simone talking about freedom. "No fear!" she says, and you can feel she knows that moment. It's beautiful. A
second link, here
, will take you to a video of Nina Simone demonstrating her no-fear in action, on-stage live and singing about freedom. "Be transformed by the renewing of your mind," she sings.
May all being be free!




by Jessica
---
~ Upcoming Retreat Dates & Details
October 2011 thru October 2012, Freedom of Movement Lab
in Cyberspace

Facilitator: Jaya
For information and registration, write to:

interviews (at) opendharma.org




6 - 15 January, 2012, 17 - 26 January, and 27 January - 5 February, Silent retreats near Arunachala, Tiruvannamalai, Tamil Nadu, South India

Teachings will be in English

Facilitators: Ajay, Gemma, and Jaya. Nicole Christin will join us on one retreat.

For information and registration, write to:

opendharmainfo (at) yahoo.com

8 - 18 February, Dharma Gathering in Sarnath, India

Teachings will be in English

With Christopher, Jaya, Zohar, and Jess.

Come any day; leave any day.

On an entirely donation basis.

Teachings will be in English.

For information and registration check:

www.bodhgayaretreats.org





March, Non-residential weekend retreat in Barcelona, Spain
Silence, meditation and rest with the sangha

Teachings will be in Spanish.
Facilitator: Gemma

gemmaji(at)gmail.com




24 - 31 March, and 1 - 11 April, Deep Rest retreats near Rishikesh, India

Teachings will be in English

Facilitators: Ajay and Jaya

opendharmainfo(at)yahoo.com


15 April - 5 May, deep rest retreat in the foothills of the Himalayan mountains, India

Teachings will be in English

Facilitators: Ajay, Gemma and Jaya
opendharmainfo(at)yahoo.com



June, two-week retreat at Dharmaloca, Spain

Teachings will be in English and in Spanish.
Facilitators: Jaya and Gemma
dharmalocaretreat(at) opendharma.org





25 June - 1 July, Deep Rest retreat at Le Moulin, France

Teachings will be in English

Facilitator: Jaya

mail (at) moulindechaves.org





6 - 12 July, Deep Rest retreat in Catalonia, Spain

Teachings will be in Spanish.
Facilitator: Gemma
retirosopendharma (at) gmail.com
www.labartra.com




14 - 21 July, Deep Rest retreat near Ter Apel, Holland

Teachings will be in English

Facilitator: Jaya

opendharmaholland (at) hotmail.com





8 - 12 August, Deep Rest retreat in Eastbourne, UK.

Teaching will be in English.
Facilitator: Gemma

retirosopendharma (at) gmail.com

www.retreattogayles.co.uk



September, one-month retreat at Dharmaloca, Spain

Teachings will be in English and Spanish.
Facilitators: Jaya and Gemma

dharmalocaretreat (at) opendharma.org

~ Welcome to Everyone

We would love to share your inspiration in an upcoming newsletter. Photos! Poems! Drawings! Musings! Reflections on a recent--or not so recent--retreat! (You can even tell us that you'd like to contribute anonymously.) Please feel free to send any contributions to newsletter (at) opencentre.es